SYOS
USE DISCOUNT CODE
HEADWIND15
ON THE SYOS WEBSITE TO GET €15 DISCOUNT :)
When I first got wind of these French made 3D printed mouthpieces I though I'd never be seen with such a garish mouthpiece on the end of my horn but a year or so has passed and now some of the hippest young horn stars (and some old ones) on both sides of the pond are rocking them so now they're cool.....right? That's basically how it works, don't fight it.
Ok, so you're down with the colour thing because you want to be like Chad, so what do you do, order a 'florida inspired' model from their menu of predictable repros? No, SYOS (short for 'Shape Your Own Sound') do things differently with their bespoke 3D printed mouthpieces whereby you fill out an online questionnaire about what piece you're currently on, what you're looking for and set some parameters for 'power' 'focus' and something else that I've forgotten, favourite power ranger maybe. Nice idea, but as someone who arduously matches players to mouthpieces on a daily basis I was naturally sceptical of how close to my 'ideal' mouthpiece they would get with such seemingly basic info, well this is where I and any of our customers get to cheat a bit because SYOS have sent us a bunch of their flagship designs for people to try before going through the questionnaire (we can guide you through that too) so you tell them which one you liked best to give them a bit more to go on.
As part of the initial questionnaire you also get to choose the colour of the mouthpiece and ring style ligature (which actually works really well). I went for a baby blue piece and a kindof light mint coloured lig which I thought looked pretty awful but that's the whole point.... it's the 90s again right?! So this blue monstrosity turns up, it's unnervingly lighter than even some of my ligatures, the finish is quite rough from the 3D printing and I'm annoyingly drawn to the aesthetics, all of which was reasonably predictable. What was less predictable is how much they NAILED the sound of the mouthpiece, it sounds totally badass. Easily top 3 mouthpieces I've tried in the last year.... and I go through a LOT of mouthpieces!! My natural tone is brighter that Gary Glitter at a lighthouse convention so I like dark, large chamber, wide tip pieces that let me get my fluff on with a super weak reed, and this piece is exactly that but with a tiny amount of tip baffle which on first glance I thought would have been a deal breaker but it's completely fine. The mouthpiece is responsive, dynamic and looks like it was designed by a wide eyed millennial at a rave. Ideal.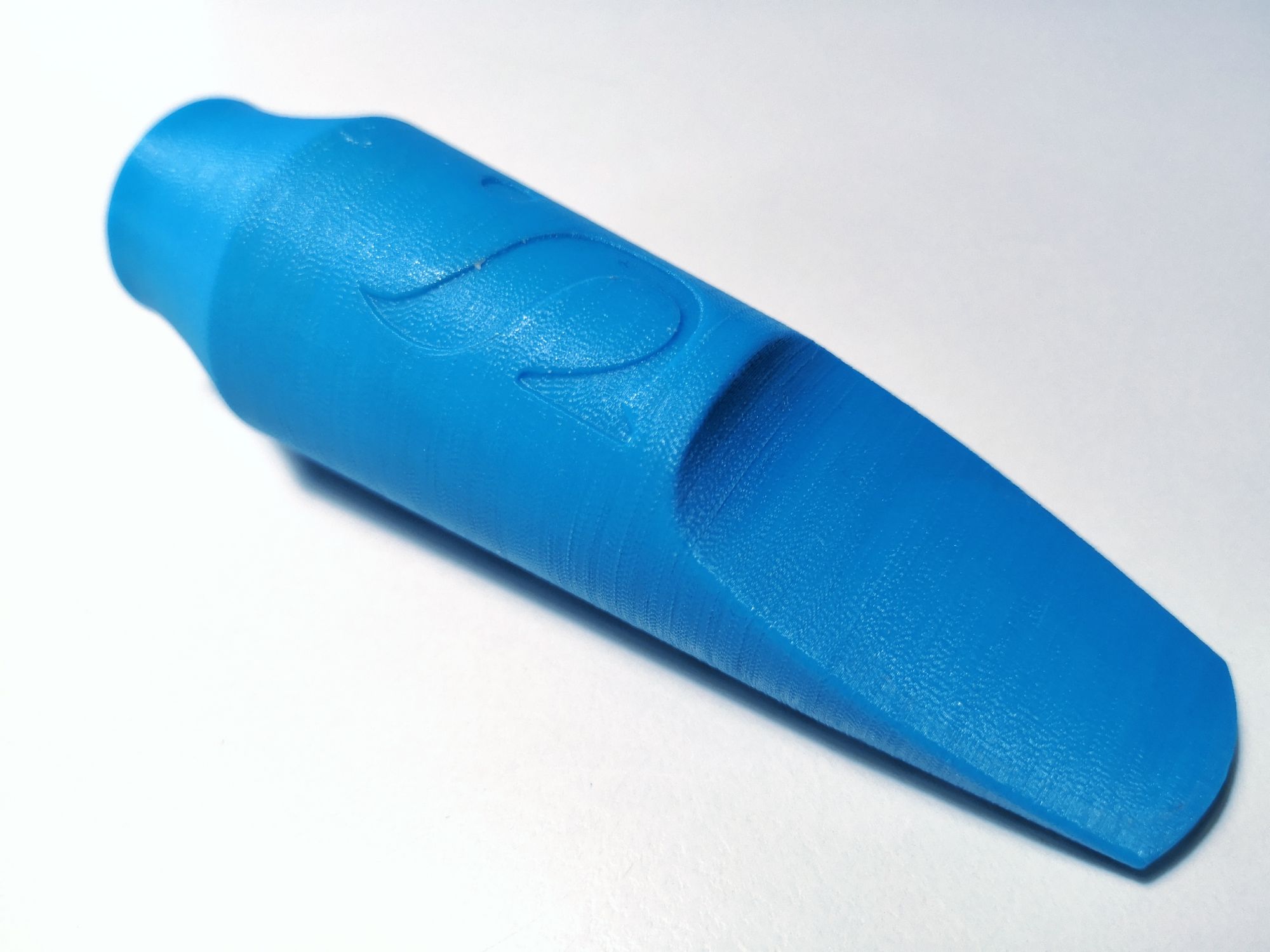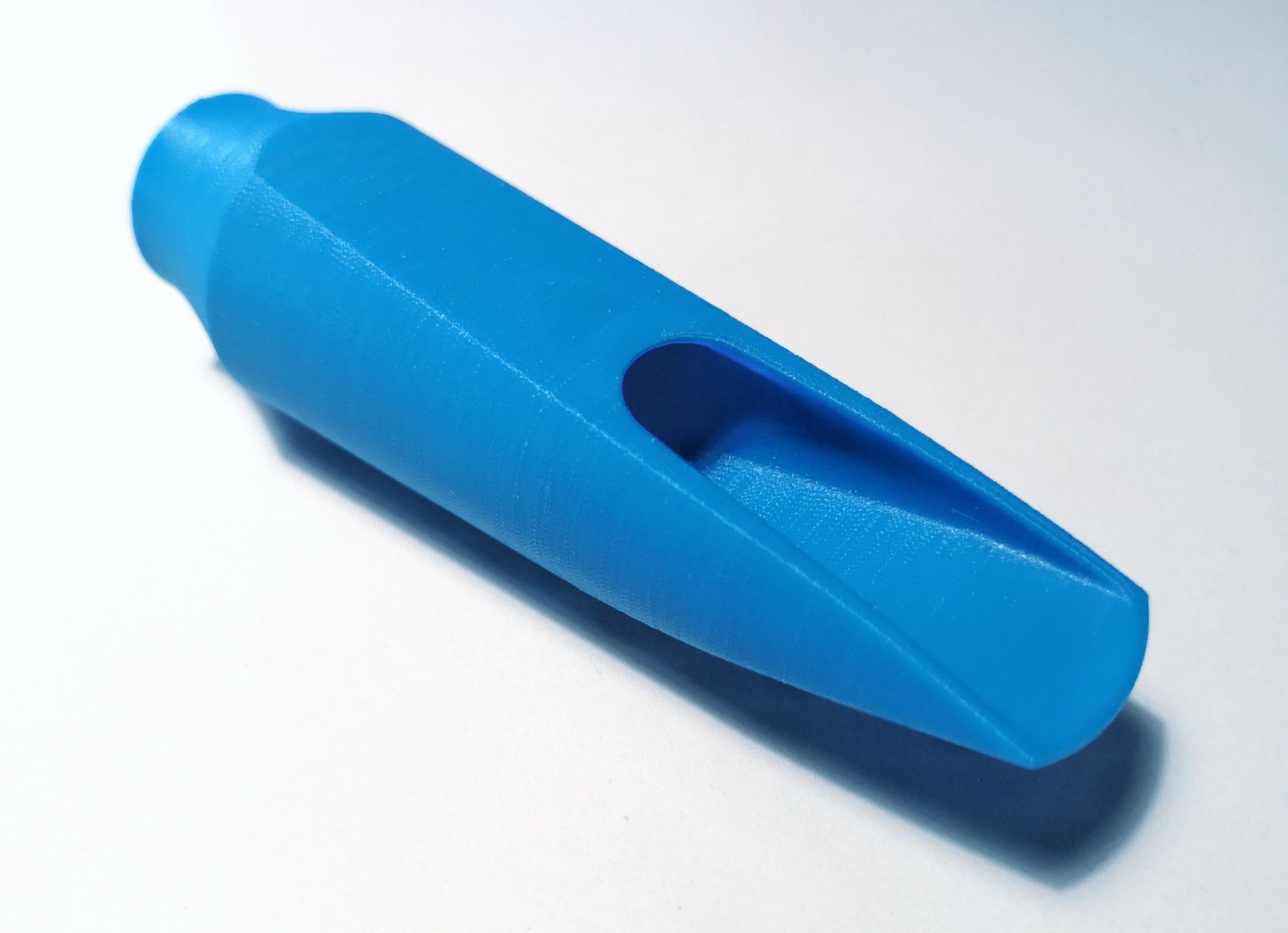 So if you've been eyeing these mouthpieces up on instagram, here's my advice: Don't be put off by the seemingly inadequate tolerances of 3D printing, it's just not an issue. Embrace the clashing colours, life's to short to "stay classy". And if you can, come and try the testing pieces we have in the shop because you can probably bypass the 'second phase customization' vibe and save yourself a whole bunch of Euros. Stern work SYOS, now.....back to long tones.
P.S. If you want to hear how it sounds go to our instagram feed and there's a short clip of me fumbling around on the aformentioned blue piece, but if you want to hear someone playing one properly check out Tivon Pennicott or Chad Lefkowitz-Brown.