IN-HOUSE REPAIR SERVICE FOR SAXOPHONE, FLUTE AND CLARINET
If you are experiencing problems with your instrument or you want more information regarding the repair service you can call 01179 070 493 and speak to John directly, or visit our workshop at 19 Zetland Rd, BS6 7AH for a free repair assessment.
PLEASE NOTE: Due to current circumstances we have a longer than usual lead time for repairs so please call us before making a journey to the shop.
Repair work is priced according to the time it takes along with the cost of any parts that are needed (pads, springs etc). We'll talk through the work with you before we start, explaining all your options and give you a rough idea of the cost involved. Often a complete overhaul is not necessary, and you may be surprised how little is needed to get your instrument back to its best.
Testimonials
"Efficient and excellent service - very good value for a clarinet repair and full service. Get your reeds here! Thank you everyone." - P.Dunmall
"Great service. Popped in to sort out a broken screw on son's alto. All fixed in minutes, no hassles. Very friendly bunch. Many thanks guys." - Andy Graham
"Thank you for the quick service you gave on my daughters Yamaha 475 recently, she realised it was the instrument that was causing playablility issue and not her lack of skills and managed to get a distinction in her Grade 6 exam no doubt helped by your work" - Scott Klang
Click here to read more customer reviews

See below a list of guide prices for some standard service procedures: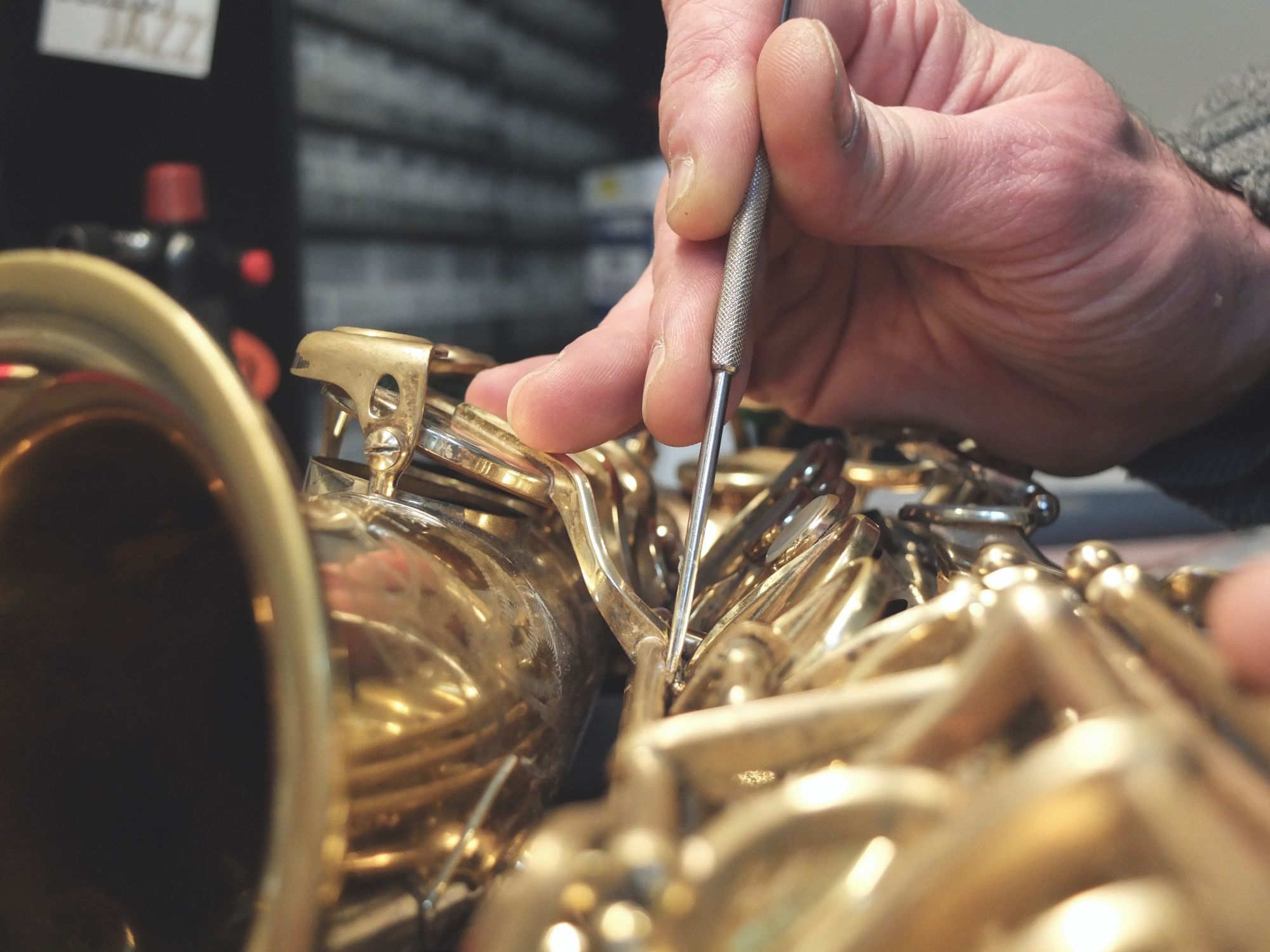 • Saxophone annual checkup service from £70
• Saxophone full strip service from £250
• Saxophone neck cork £18
• Clarinet service from £90
• Flute service from £75
• Flute service, strip and polish from £150
• Soprano saxophone overhaul from £700
• Alto saxophone overhaul from £650
• Tenor saxophone overhaul from £700
• Baritone saxophone overhaul from £800
• Clarinet overhaul from £300
• Flute overhaul from £300
To discuss your repair needs in more details or to browse our range of woodwind & brass instruments and accessories, come and visit our showroom at 19 Zetland Rd, Brisol, BS6 7AH or call us on 0117 907 0493