1958 Selmer Mark VI Alto Sax
Once in a while a horn pops up that makes your fingers melt, your bottom jaw feel like it's made of butter and makes you want to sell everything you own just so that you can wake up next to it every single day until they cart you away in a box.
Well I might have overcooked that description ever so slightly, but it's pretty damn close to how I feel about it.
The offender in question is a five digit 1958 Selmer Mark VI Alto. Yeah that's right…
...the one you said you'd treat yourself to one day!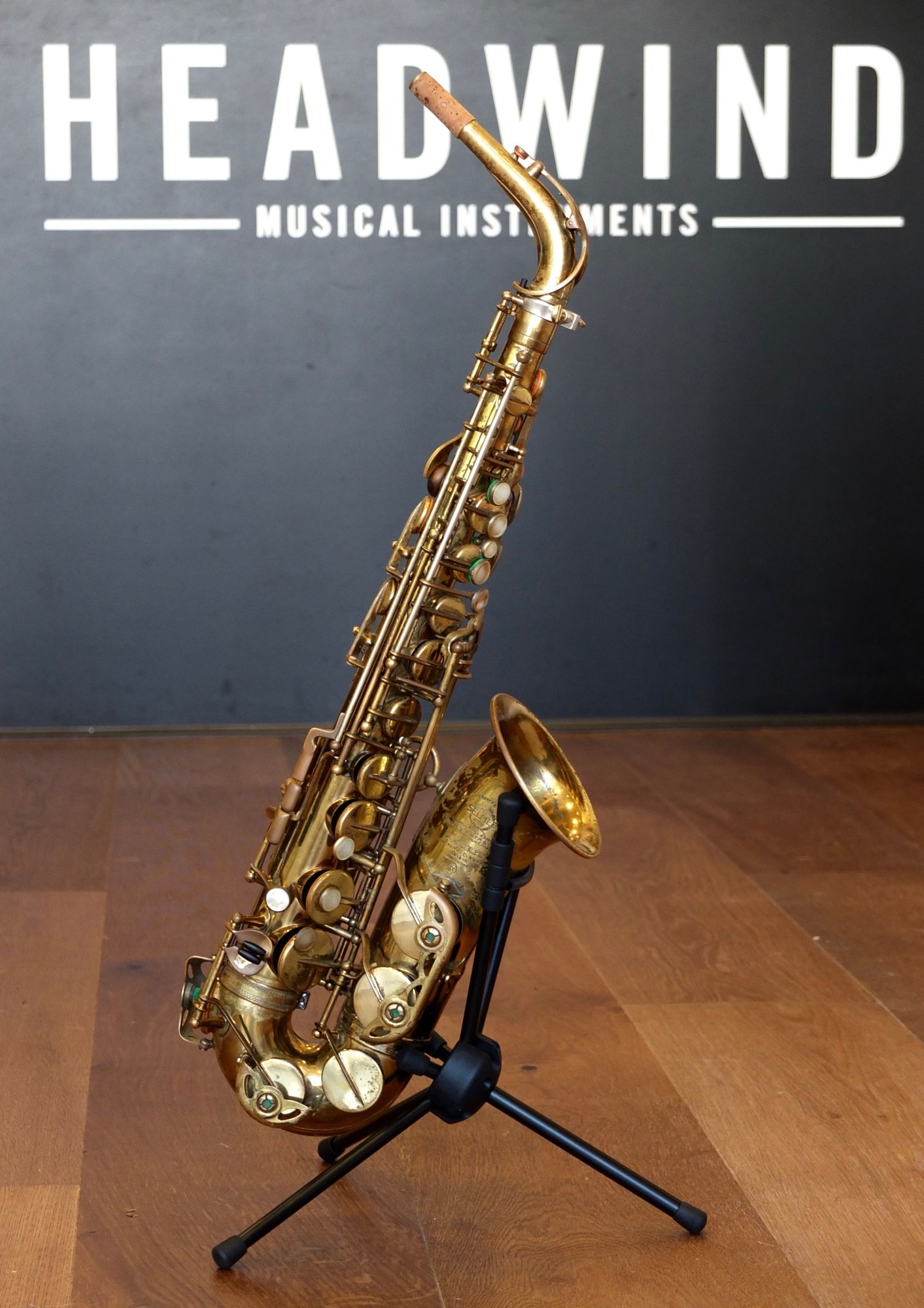 I'm not going to write about the qualities of an early Mark VI alto, there's a million pages online to find that out. What I am going to say is this is without a doubt the best alto sax I've ever played. And I mean best in the truest sense - Tone, action, intonation….top to bottom, back to front, inside out, it doesn't matter, this horn delivers without any hassle. It really has the sweetest tone you could ask for.
Most of it's excellence is down to the fact that it's the 'best model ever made' by Selmer and of a very desirable age, but also because it's recently been overhauled so the pads are cleaner than your nan's jokes and the action is galaxy smooth. If you close your eyes (to ignore the beautiful aged patina) then..
...this could be a box fresh Mark VI.
A piece of history like this doesn't come cheap though, at £5,800 it's gonna take a few gigs to break even. But when you consider that's only about £1,000 more than a brand new top of the range Selmer, it puts things into perspective.
So if you're looking for an Alto Sax to fall in love with, and your bank balance permits, I guarantee you'll have to look no further.
Click here to view the product