BSS R-Series "That tricky second mouthpiece"
You know you're in pretty deep when you're on holiday and you get two mouthpieces delivered! But I don't care, I know what I am and I'll choose a facing curve over a flip flop any Christmas, and anyway it's my job or a hobby or something, I forget. If you're interested the first was a metal Florida link which had just come back from Ted Klum with a fresh 9* facing (absolute monster) and the other was the much anticipated Boston Sax Shop R-Series tenor mouthpiece in a .115 tip, today we shall be discussing the latter.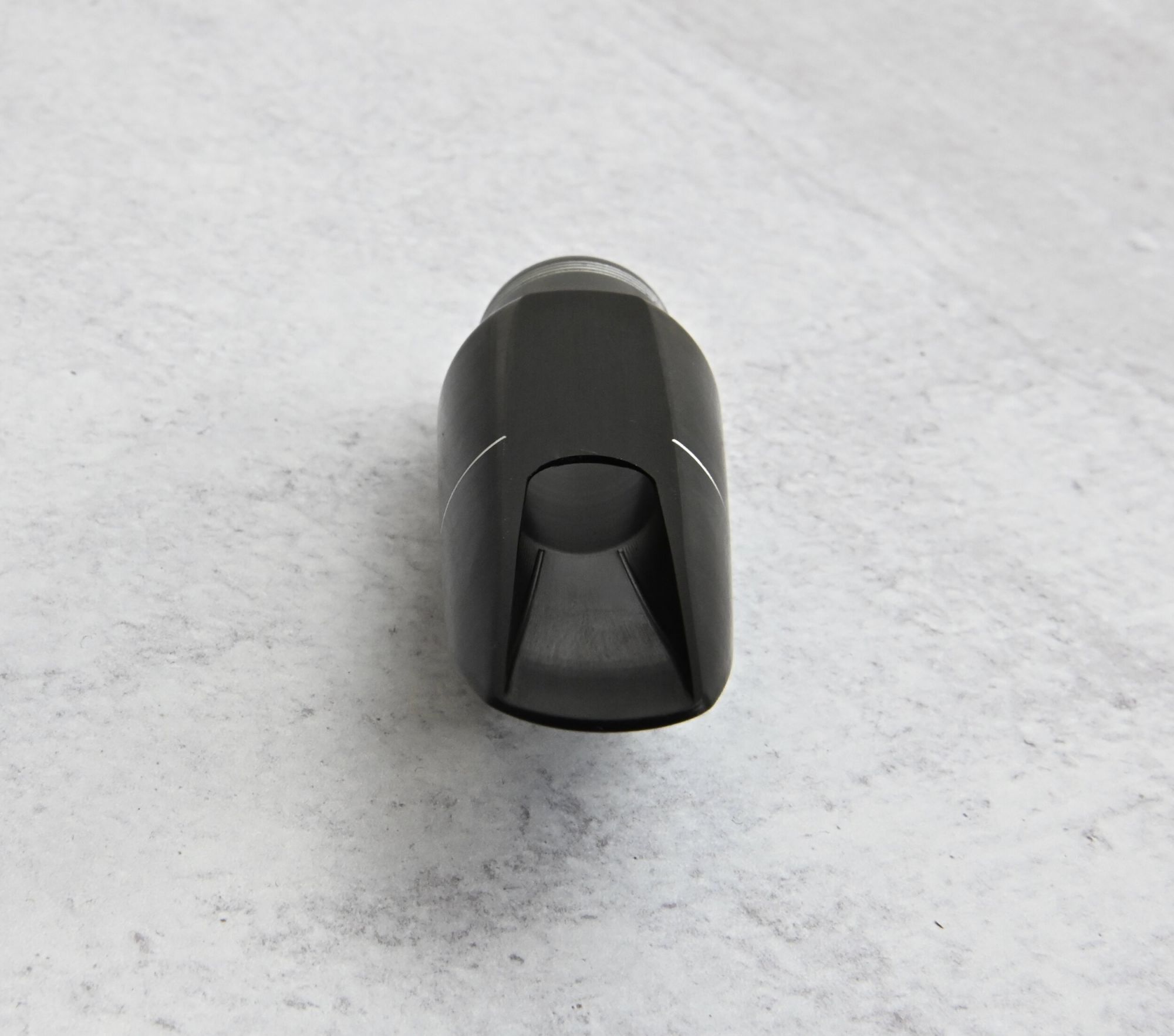 The R stands for 'Reso' as in the revered Otto Link Reso Chamber mouthpieces from the 1940s. I might add that R could also stand for 'Responsive' 'Righteous' or in my case 'Right up my flipping alley'.
From previous conversations with Jack about the highly acclaimed S-Series mouthpiece I got the impression that the challenge with that was to replicate this one holy grail Selmer Soloist that he'd found which trumped all the rest and if you read his website's blurb on the R-Series you'll read a similar kind of story about Resos where he only found one that he really digged (dug?!) but when I asked Jack how geometrically true is the R-series to that 'one' he made the same sound you'd get if you asked me if I always practise to a metronome…."weeeeeellllllll, I mean I kinda….in a wayyyy, I guess a lot of the time I……..No sir, no I do not" He then went on to discuss some more esoteric elements of it's design which I won't bore you with / try and fully understand myself, but essentially his point was that the "big ass" chamber was near identical to a Reso but he'd had to come up with a baffle design that allowed it to work at what Jack calls "bigger than vintage tip sizes" and in a way I feel that encapsulates the challenge of any modern mouthpiece manufacturer who's wanting to produce 'vintage inspired' tenor pieces, they're trying to get you a Prez tone on a .105+ tip, which is essentially what we all want…..right?!
Well this piece is more Prez than Brecker that's for sure, the low rollover baffle and vacuous chamber produce a tone that has a truly dark core, but there's certainly none of the 'stuffiness' that you often get with older low baffle pieces or even worse that binary shriek you sometimes get when someone tries to open up a vintage mouthpiece to an overly ambitious tip size thus unleashing a Pandora's box of shittiness. So how's that canny bastard managed to do this? (again)…well unfortunately for the cynics among us it's not just pot luck, from what I can gather Jack knocked over a lot of homework to find a baffle profile that worked with the original 'reso' chamber but at 105*+, and what he's produced is a fairly long but low rollover that doesn't compromise that warm vintage tone but also allows you to take care of business. Sound wise, it delivers thick responsive subtones which open up to quite a broad mid section which produces a really nice dark throaty tone, the top end has enough leg-room to lean into quite confidently without sounding overly bright or sharp (tuning), something I'm massively appreciative of!
Two things I always tend to judge a mouthpiece on at face value are the obvious suction test and also how compliant the harmonic overtones are, the R-series passed both tests with flying colours and I would guess this is down to some meticulous finishing work for the pop which I know Jack is hot on but also a mouthpiece which has a baffle, throat and chamber which work symbiotically to give you perfect control of your sound, and make overtone exercises feel like shooting fish in a barrel.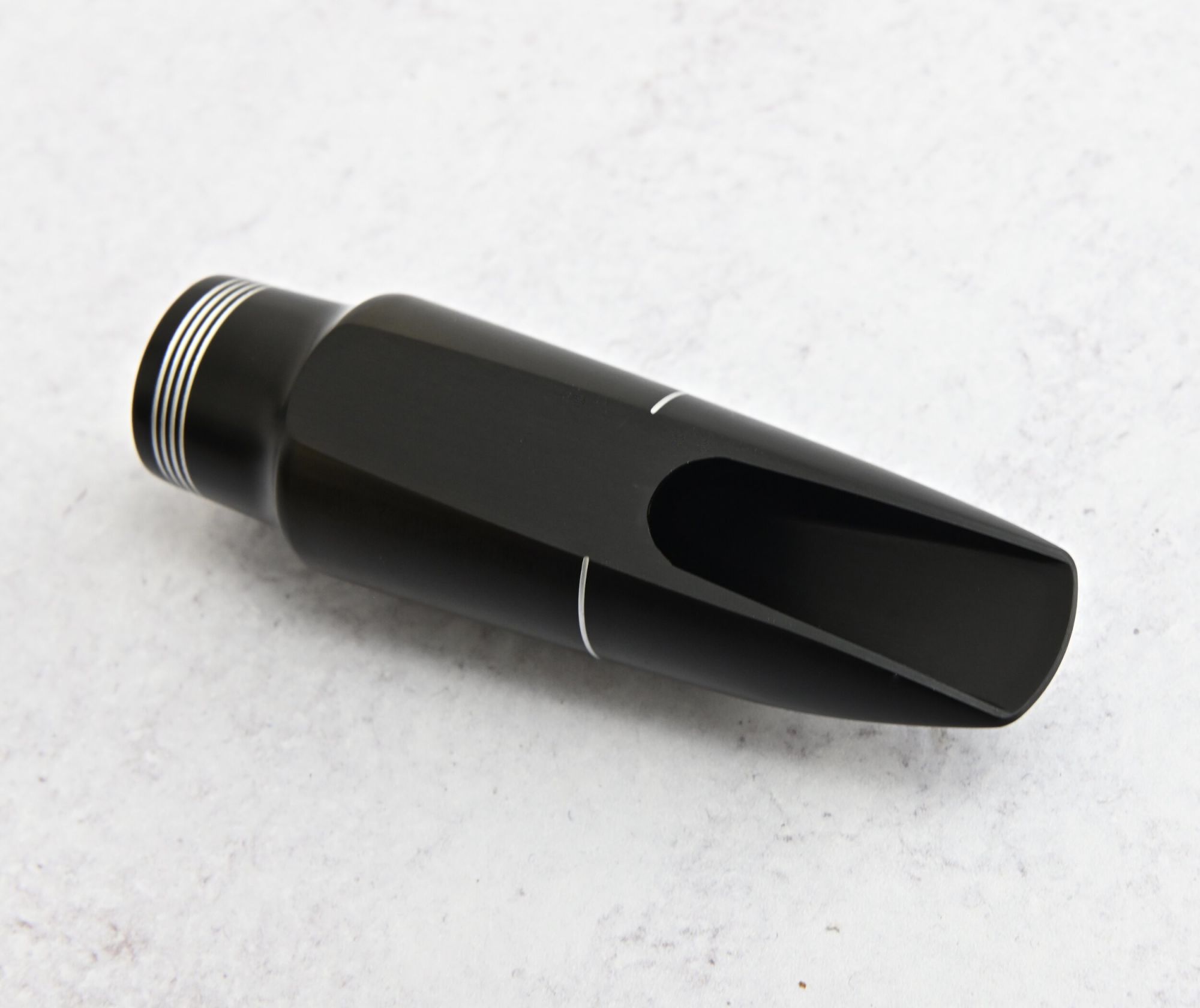 The R-Series is an unmistakeably well balanced mouthpiece and I think that's the point to take home here, there's plenty of 'vintage link inspired' big tip pieces out there but a lot of them feel conceptually forced. Jack hasn't reinvented the wheel here, but he's produced something with a coherence which you only get when something has been well considered, excellently planned and executed to an extremely high standard.
So much is the beauty of this mouthpiece that I almost don't completely hate how I sound on a tenor saxophone…..almost!
….no wait, I still want to throw myself in a bin.
You can buy one here on 7 day approval :)