AmsterDAM that horn is good
You can often judge a repairer by their clients, and a few minutes scrolling on Remy's Instagram you'll soon find names like Wayne Shorter, Jerry Bergonzi and Seamus Blake popping up so I don't need to blow smoke up his proverbial as a repairer because his reputation precedes him. However you may be interested to get the lowdown on Remy's boutique horn the 'Remy' Tenor Sax….or you may not. You do you.
Here's some things you need to know about the Remy horn:
Seamus Blake plays one

All the parts are made in China and assembled by Remy himself in Amsterdam

It only costs £3,399

The Remy horn is currently the best saxophone in our shop*

Seamus Blake plays one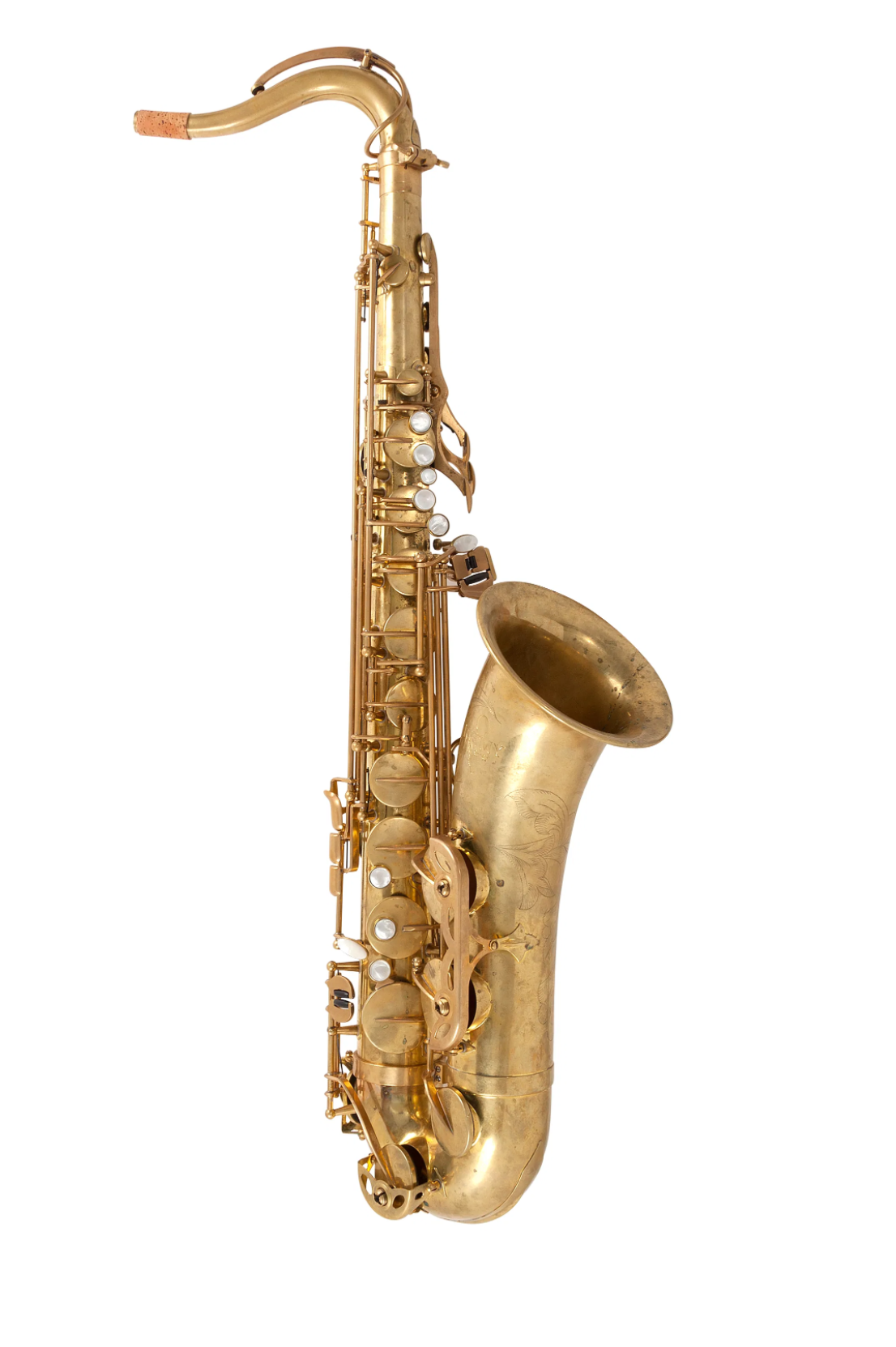 *As I write this I'm looking at 2 SBAs 8 Mark VIs 2 King Super 20s and a bunch of old Conns
Firstly what is a 'boutique' horn?
Unlike an OEM horn (like our Zetland student horns) where you simply pick a spec from a chosen manufacturer's catalogue and they stamp your logo on the bell, a 'boutique' horn (in theory) is one that's been sent disassembled to a workshop / technician who then meticulously goes through the process of key fitting, re-padding and regulating the horn until you have an instrument that feels as good as it possibly can.
There are plenty of people and companies who claim to build their horns from the ground up but will simply sell you an overpriced OEM horn (buy my a pint and I'll dish some dirt) but if you know what to look for they are extremely easy to spot. Bad key fitting, low quality adjustment material and poor regulation are all clear signs that they haven't undergone the necessary hours of artisanal attention'. Another way to spot a faker is if they have zero pictures / footage of their horns completely disassembled in their own hands! And again, a few thumb swipes through Remy's feed will show you some pictures of him buried under heaps of keywork as he hand builds one of his horns for the next lucky customer in his long waiting list which I believe is now well in to the back end of 2022, customers like….Seamus Blake.
Remy is an honest man, and also doesn't entertain to the unfortunately common racist opinion that ALL Chinese saxophones are of low quality or badly made. Remy buys the parts from a small Chinese manufacturer and is very up front about this, as he says "there's good Chinese horns and there's bad Chinese horns". Asking a boutique sax builder which factory they use is kind of like asking one of your Mam's friends how old she is…. you just don't do it! and if you do, expect a blank face and no more Topshop vouchers at Christmas. All I know is that Remy uses a small Chinese company of about 30 people who he's worked alongside to tweak the geometry of his horn so that it plays just the way he wants it to, then Remy uses his world class skills to assemble a horn that feels smoother, firmer, faster and more comfortable than ANY other horn on the market today, or yesterday …..or ever?
But how do they play?
Well, the best way to form an opinion is to listen to Seamus Blake playing one off against a Selmer here
If you want to read the opinion of a infinitely less skillful, barely professional saxophone player that spends more time taking pictures of saxophones than playing them, hold on to your spectacle glasses whilst I wet my nib...
The first thing I noticed was how easy it is to control the dynamics, you can go from subtone to standing-next-to-the-guitarist leary with minimal difference in airflow, making for an effortlessly expressive instrument. The second thing I noticed was how easily the instrument spoke in the altissimo register, unlike an old Conn that doesn't want to give you high G or a mark VI that has a slight tendency to thin out the higher you go, the Remy horn plays effortlessly up top as if it's a regular register of the instrument. I'm not sure how he's done that.
This is probably the time to mention the neck design, it's not a super pointy-uppy pleased to see you mark VI kinda vibe, it's more like a BA short high sweep / flat tip which in theory increases resistance (not necessarily a bad thing) but I find gives you a thicker, deeper, more colourful palette of sound at your disposal.
Ergonomically and aesthetically Remy has done a couple of cool things, he's filed down the LH thumb rest on the left side quite pleasingly so that the edge doesn't dig in to your thumb so much which I know is minor, but I really like! But other than that it's generally a mark VI style horn with some obvious aesthetic nods to it's French forefather. The one I have is un-lacquered with no high F# which I believe is the most preferred configuration.
Another thing that seemed astonishing is how the horn lacks some of the most common annoying quirks of a saxophone such as a stuffy D and cracky G….everything just slots in PERFECTLY with zero fuss, bang in tune and each note as dulcet as the next.
"Fine, I get it …take my money"
Well, at the time of starting this review I had one Remy tenor for sale that took 18 months of convincing and the finest bottle of whisky I could lay my hands on, but inevitably it sold to the first person with £3,399 a box of BSS reeds and half an ounce of common sense.
But fear not! We hopefully have one more coming this year and then a bunch more as fast as Remy can make them for us, so if you are interested just send an email to info@headwindmusic.co.uk with your name and phone number and we'll let you know when one becomes available.
Did I mention that Seamus Blake plays one?