AWO2 Vs AWO2O
"What's the difference between those two pinky-looking Yanagisawas over by there now?"
At ten paces these horns look identical, but look a bit closer and you'll notice the AWO20 has double braced key arms at the bottom and the underslung crook which is synonymous with top end Yanagisawas. I almost didn't bother to play these back to back, identical bore identical sound, right? ….wrong.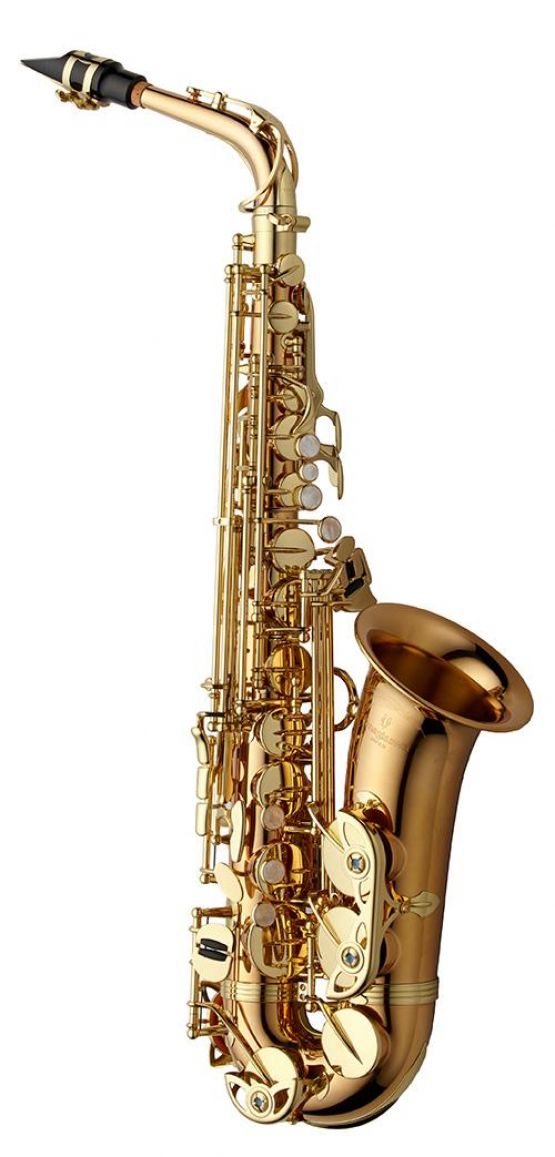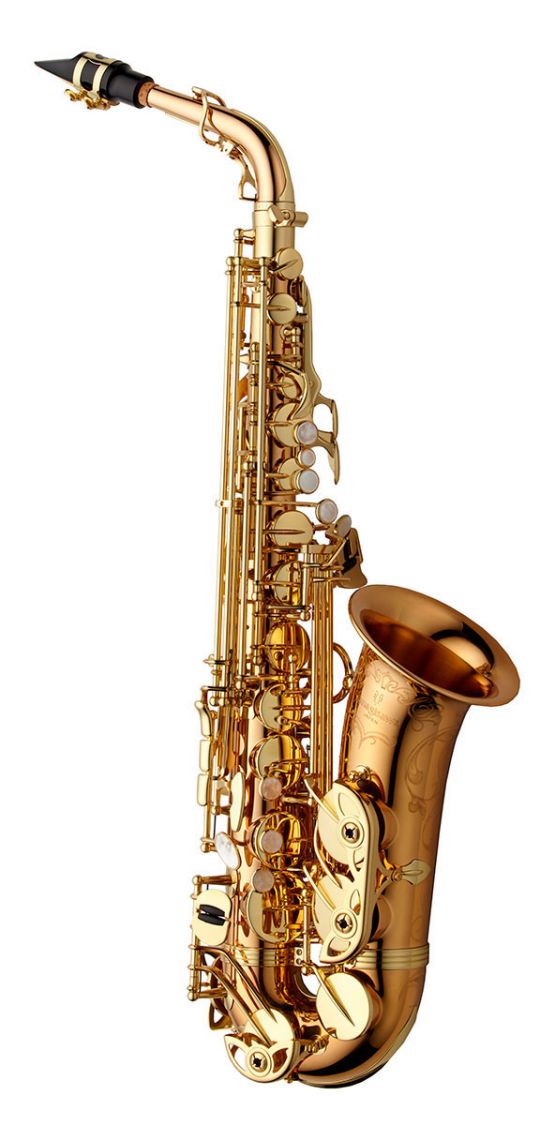 There's another subtle yet influential difference between them which I overlooked at first (I was enlightened by the ever knowledgable Kerry Long from Barnes & Mullins). Despite sharing the same bronze body the AWO20 uses stronger 'ribbed body' construction whereby groups of pillars are soldered to a long brass plate or "rib" which is then attached to the body. Although the AWO20 pillar design is much stronger, the rib plates cover more of the body surface than a 'post to body' construction which should result in a larger dampening effect on the resonating body of the saxophone. Also, the excess mass of the rib plates in theory should darken the sound somewhat.
Well those were some words about things, some of which I fully understand. But how do they translate to noise?
My honest initial reaction was that the AW02 sounds way better, and you'd have to be crazy to spend the extra £900 on an AW020, just buy an AW02 and spend the £900 on getting an uber to every gig for the next year.
But it's not quite that simple. It's never that simple.
Yes, I found that the more resonant AWO2 with it's 'pillar to body' construction has an all round 'fatter' sound, but this is not to say the AW020 has a thin tone, not at all, it's full but a bit more direct, refined, a little sweeter maybe….kindof like 'you won't fill the room as quick but you'll get to the back first', if that makes any sense?! Either way that 'fatness' of the AW02 appeals to me more but you may well feel differently as do many AW020 owners. To be fair after playing the AW020 for while I can see how a much nimbler player than myself could put the lightning fast action and dulcet tone to better use *glances anxiously at dusty omnibook*. But for my clumsy hands and unforgiving alto technique the AWO2 seems to work and sound bigger and better. So at the risk of over simplifying my already crude findings, I'd say the AW02 would be better suited for solo / small ensemble work where as the AW020 might be a better choice for section work, recording or for those who play blisteringly fast all day every day. But don't take my word for it, come and try them both out!
So the moral of the story is, when perusing the bronze end of the Yanagisawa alto collection you should consider the AW02 not as a lower spec AW020 but as a different instrument entirely, because that's what it is.
In next week's blog: "Nectarines Vs Peaches…are the differences only skin deep?"