Chad Lefkowitz-Brown LIVE at Headwind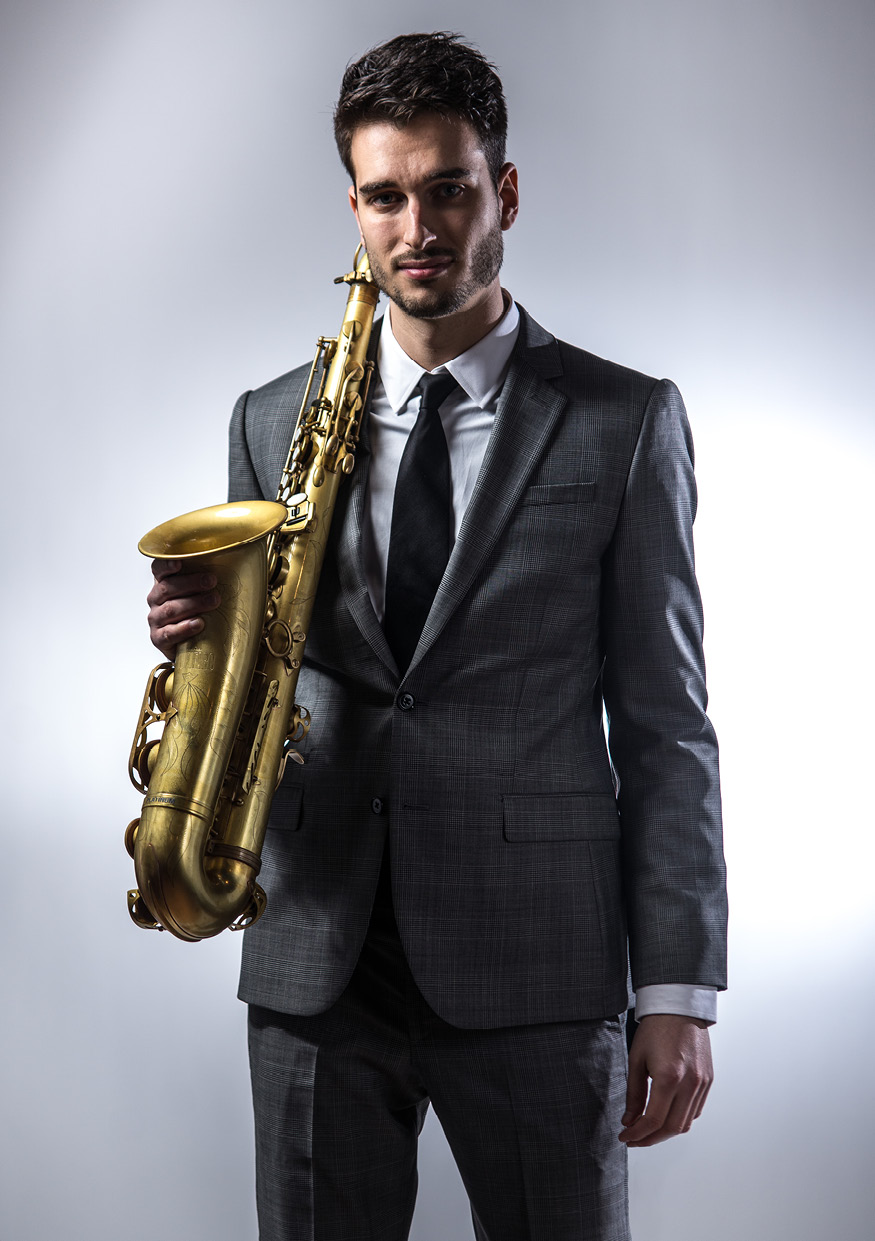 If you like your saxophone heroes being overweight, weathered and in most cases dead, then Chad Lefkowitz-Brown will be somewhat of a disappointment.
Not only did he avoided getting hit by the ugly stick, he's making quite a name for himself in the sax world and hasn't even hit 30! (grrrrrrrr). What he has been hit with though is a Lupifaro endorsement, a personal Italian barber* and a ton of jazz chops, POW!
So once you've stopped being a hater, take a few minutes to check out his videos on youtube - there's tons of them out there and they are truly monstrous. His relentless facility and endless energy reminds me a bit of Brecker in a 'where the hell do you put the batteries?!" sort of way but language-wise he seems to be a bit more of a traditionalist (in the best possible way), his style is extremely fluid and super ballsy, like 'lift your kilt in January' kinda ballsy.
Of course Chad's skills are nothing to do with the thousands of hours of practise and listening he's done* and simply down to the stunning Italian craftsmanship on his Lupifaro Platinum Tenor Sax which you too can own by simply clicking here and entering your card details, mother's maiden name etc.
Anyway, don't take my word for it, come and see Chad playing LIVE! at Headwind Music on March 8th accompanied by a short Q&A. There's only 20 tickets available for seating in our modest showroom so book early to avoid disappointment! Click here to book tickets
Can't wait until March? Here's a video of Chad being super rad.
*may contain fiction, hyperbole or non-truth.