D'addario Jazz Select Tenor Mouthpiece
First impressions of the brand new D'addario Jazz Select tenor sax mouthpiece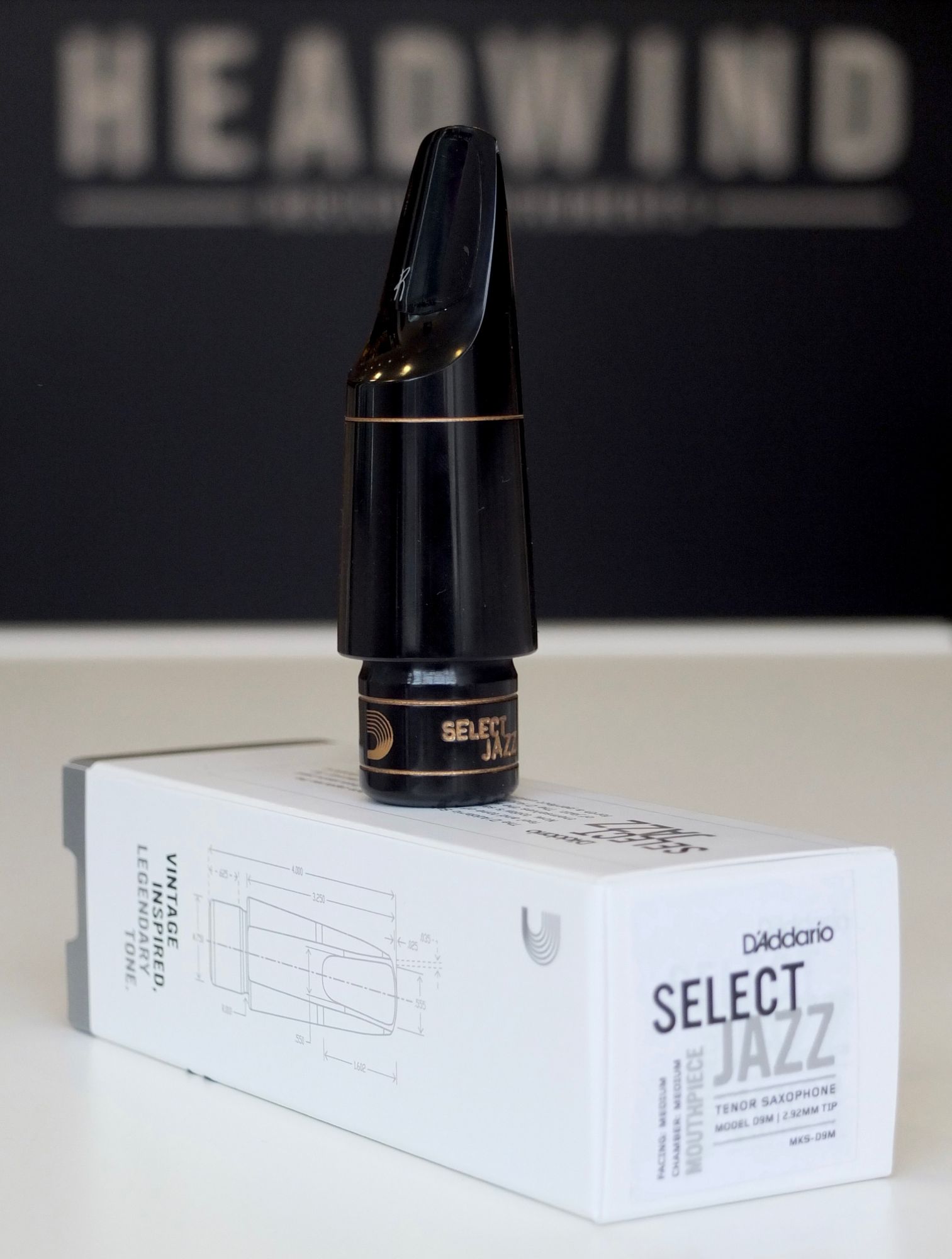 I'm no alto player, but having sold quite a few of the alto D'Addario Jazz Select mouthpieces and with it being my mouthpiece of choice for the odd occasion when I have to teach a lesson or play test an alto sax, when we got wind of the tenor version being released I was straight on the phone to our good friends at D'addario to place an order and to see if we could get our hands on them as soon as they touched British soil, which we did and here are our findings.
So first of all the external design is exactly the same as the alto version, a very tasteful ebonite design with nice detail on the shank making it a classy looking piece. The beak is fairly streamline compared to most other ebonite mouthpieces. Inside there's nothing crazy going on, but there's a reasonably high baffle.
A common mistake when entering an already competitive product market is to make something that's a 'one size fits all' does a bit of this, bit of that, ticks most of the boxes but doesn't stand out as being excellent in any one area. Equally, some people might make the mistake of releasing a first product that is completely different to everything else out there, in a 'love it or hate it' marmite fashion which doesn't gain enough of a following to build the momentum it needs to survive. D'addario seem to have gone for the former, creating a very versatile mouthpiece that's not in anyway controversial, no maze like chamber, an inoffensively sized baffle, a classic external design, and a middle of the road price point. So have a play on the D'addario Jazz Select tenor, pour another cup of tea, mutter something politely and crack on with your crossword right? WRONG.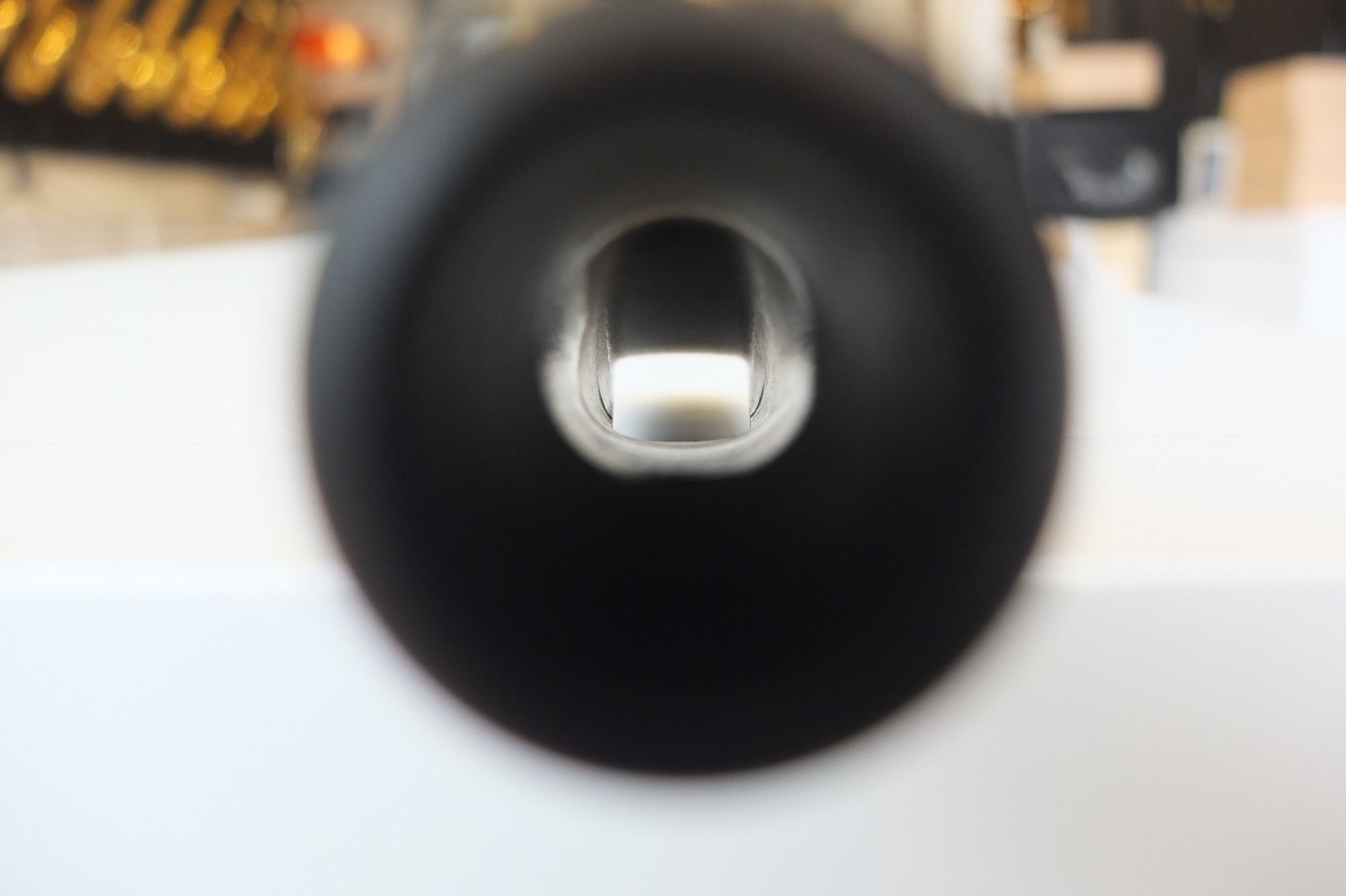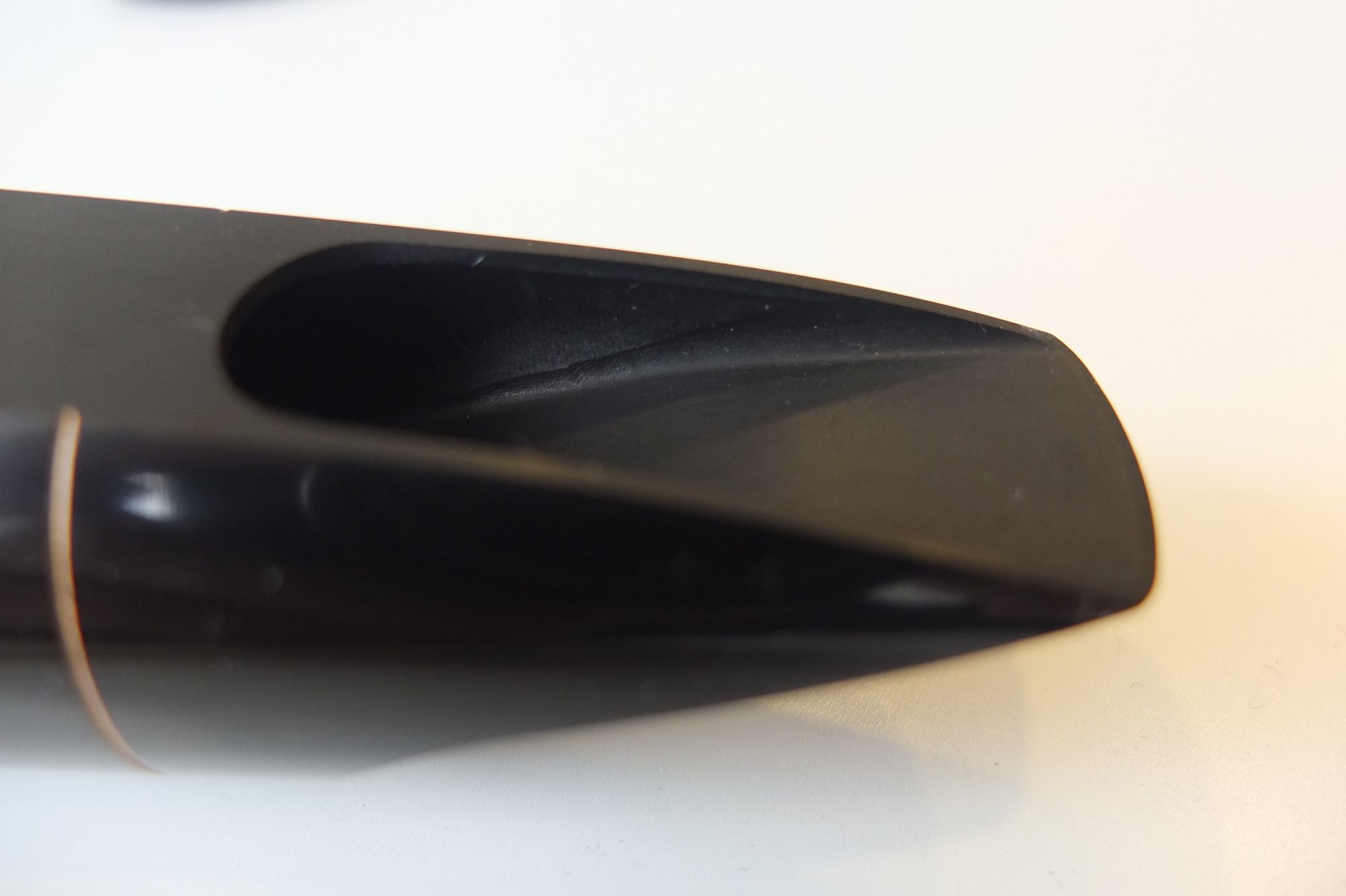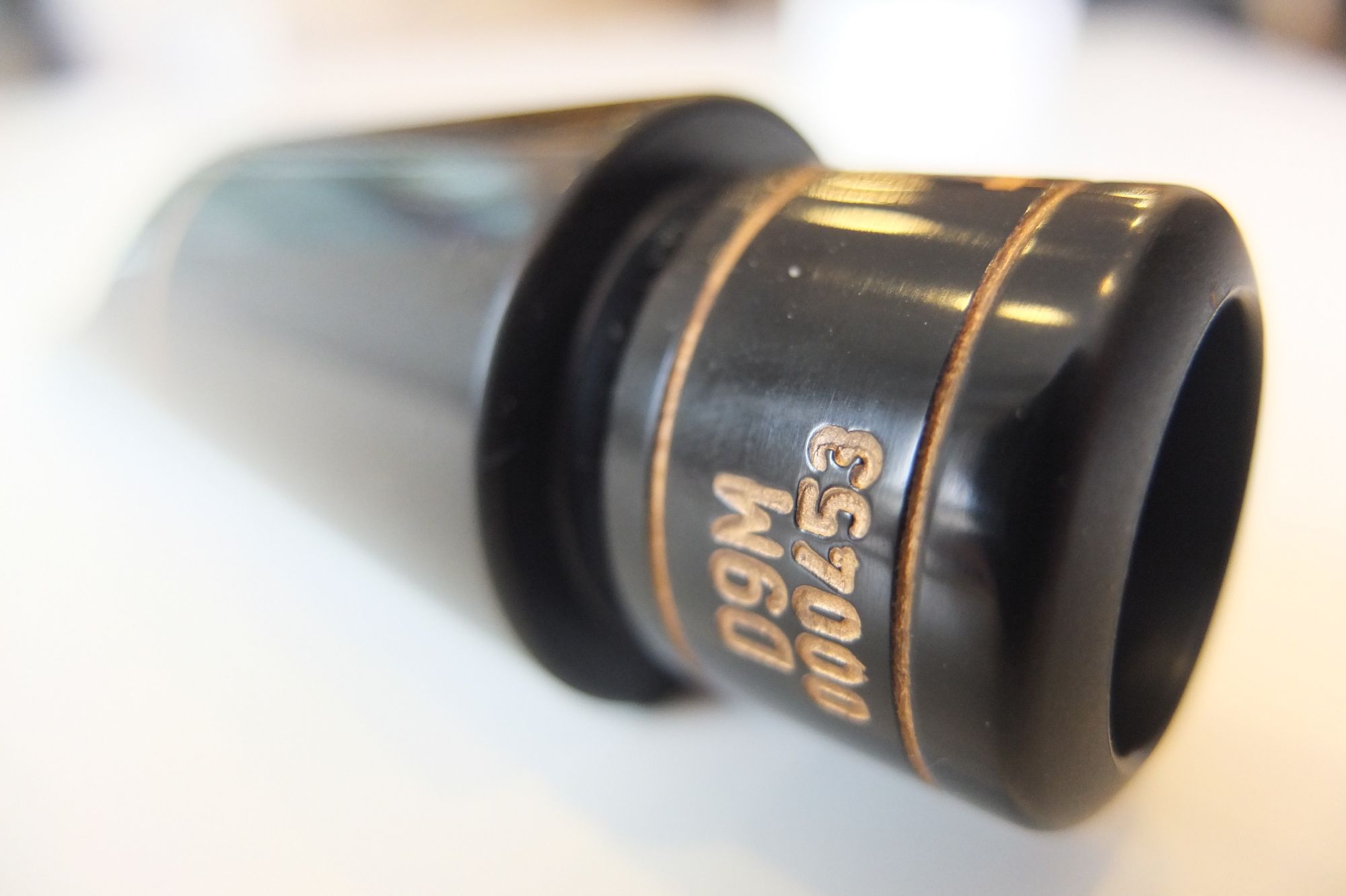 D'addario have completely smashed it with this mouthpiece, from fluttering lows to dazzling highs this mouthpiece ticks EVERY box….with a red sharpie….twice. If you like the warm subtones you get from your ebonite link but you've been sacrificing power and clarity up top - this mouthpiece is for you. If you love playing altissimo on a silly baffled Guardala but consequently when you play a ballad it sounds like someone just stabbed a goose in the face - this mouthpiece is for you. If you've spent all your student loan on cider and swapped all your mouthpieces for a kebab so you need something versatile that doesn't cost a fortune - this mouthpiece is for you.
This is not a compromise of features, more of a combination of excellence...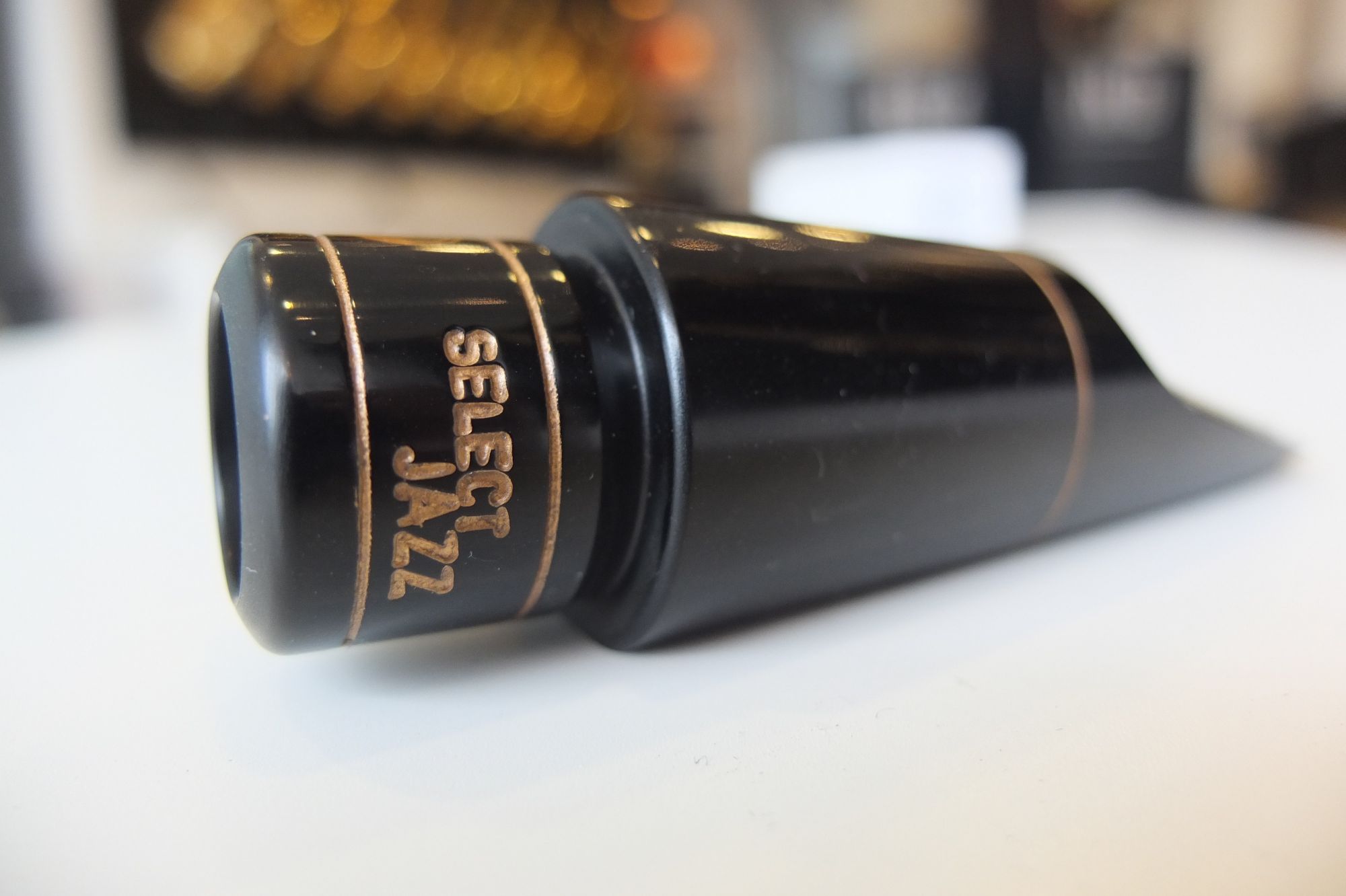 The guys at D'addario have done a fantastic job creating a mouthpiece with excellent response and sub tone capability, but when pushed, true clarity and power without losing any of the tone richness. This mouthpiece will have you humming like Hawkins and screaming like Sanborn all in the same breath. They range from a 6 tip opening to a 9, so pretty much covering the needs of most intermediate to pro players. I think we'll see a lot of these being played in the near future and hopefully this is the beginning of a wonderful range of mouthpieces that will be firmly cemented in saxophone history.
In summary, this mouthpiece just rocked up to the party with a full keg of beer, tons of hot mates and an inflatable hot tub. Utter legend
To buy a D'addario Jazz Select Tenor moutpiece click here
To browse our range of mouthpieces, come and visit our showroom at 19 Zetland Rd, Brisol, BS6 7AH or call us on 0117 907 0493