Hidden gem - 1968 Mark VI Tenor
When I was a kid I was fascinated with the pyramids, especially the elaborate tombs of the Pharaohs that were uncovered. The other day I re-lived some of that excitement by having the pleasure of opening up what can only be described as a super saxy time capsule. A near mint condition Selmer Mark VI Tenor.
…I'm just gonna let that hang there for a sec.

I've seen a fair few re-laquered Mark VIs which look pristine to most people, but if you know what you're looking for you can always spot a re-lacquer a mile off. This is not a reconditioned 'faux pristine' Mark VI, it's the real McCoy. Sat in it's original case under a bed for longer than I've been alive.
If Mark VIs float your boat….this is the dream specimen.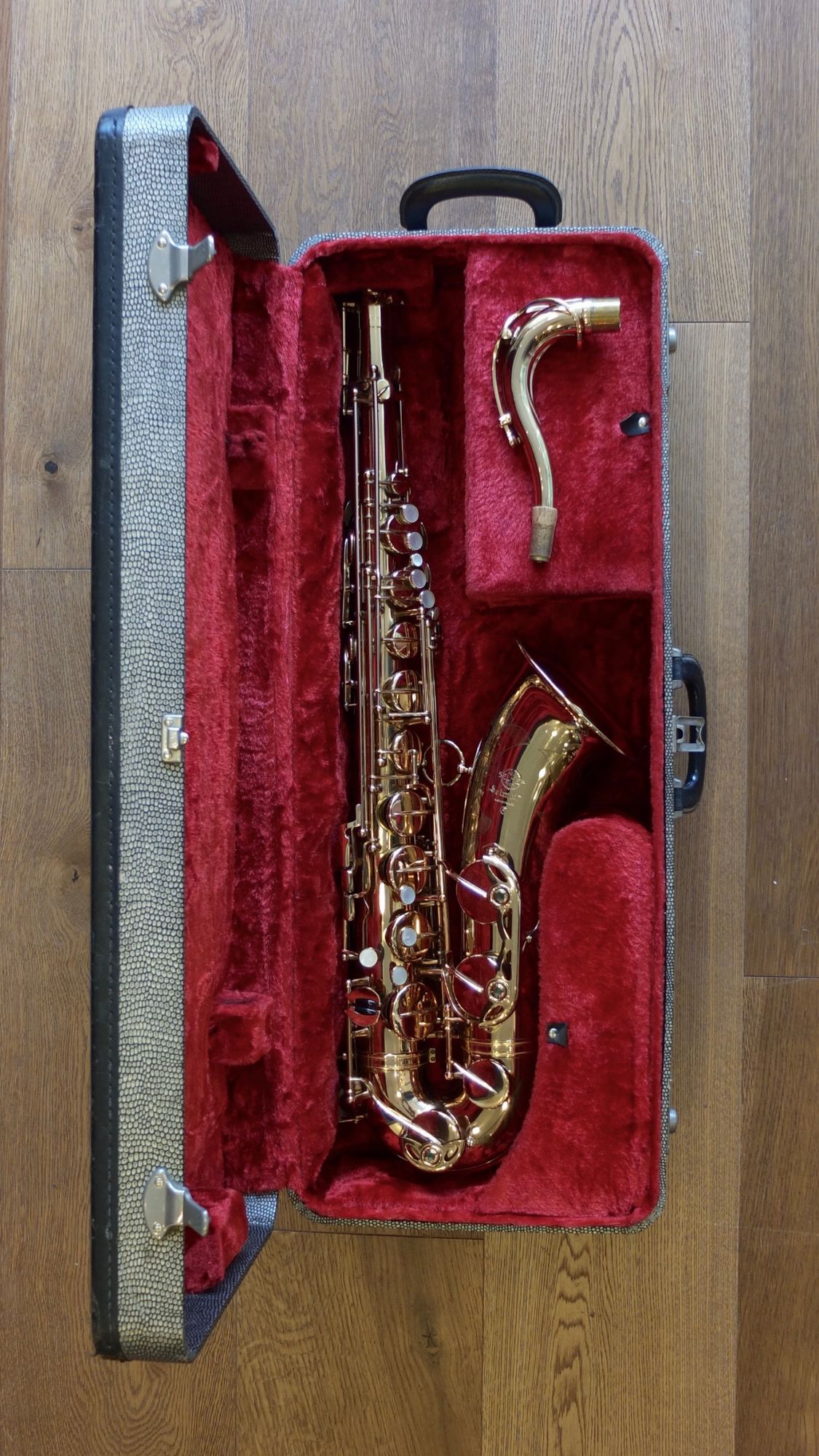 Now when I say 'near mint' this is due to a couple of very minor signs of wear but nothing you can see unless you're less than 2ft away, just the usual minor sling hook marks and a tiny amount of wear on the octave key and side Bb. I'd say this horn has had only a couple of hundred hours of playing, no more. To be fair, I think the first saxophone I ever had was in worse condition that this by the end of my first lesson.
So how many of my kidneys do I need to sell to buy this thing?
Well….interesting question, it all depends on your blood type and how well you know your pub landlord. But if you're seriously interested in purchasing an exquisite piece of saxophone history then please contact us for the price (which is probably not quite as eye-watering as you might think)
So how does it play? …..Instant-Brecker? Auto-Getz? Cruise-Coltrane?
Well…
It has all the focused characteristics that we're led to expect for it's age, crisp and colourful tone, immaculate intonation…..yeah it's a Mark VI alright, and a good one at that.
I don't know if it's my imagination but it seems to be on the livelier end of the spectrum, could that be because because it hasn't played 5000 gigs, been halfway across the world and had more repairs than Donatella Versace's face? Could it just be the personality of this individual horn? Who knows……you decide.
Ok, so the best I can do is compare it to a similar MkVI, ah look "here's one I made earlier", and by 'earlier' I mean later (1969) and by 'me' I mean someone else.
Well they're not exactly the same, the '69 is silver plated for a start (what's left of it) but I used the same crook for fairness. I guess some of you are now rolling your eyes mumbling something about apples and oranges…well it's the closest thing I've got to compare with ok!
There wasn't a tremendous amount in it, apart from the physical differences, the tone and response was similar but there was still a noticeable quality to the '68 which was lacking in it's younger silver counterpart. It just seems a little more resonant, slightly more forthcoming…..eager, almost. Yeah alright I know what you're thinking…. and you're probably right, but the point is that this horn doesn't just have the looks, it's got the sound too. This is a player's horn as much as a collectors item.
So if you've always dreamed of owning an immaculate Mark VI and your bank balance is permitting, this is a once in a lifetime opportunity to own not only a piece of history but a real player's horn.
Price on application: Contact us on 01179070493 or via email info@headwindmusic.co.uk for further details.
Click here for instrument listing