I'm sorry, I haven't a clue whose trumpet this is.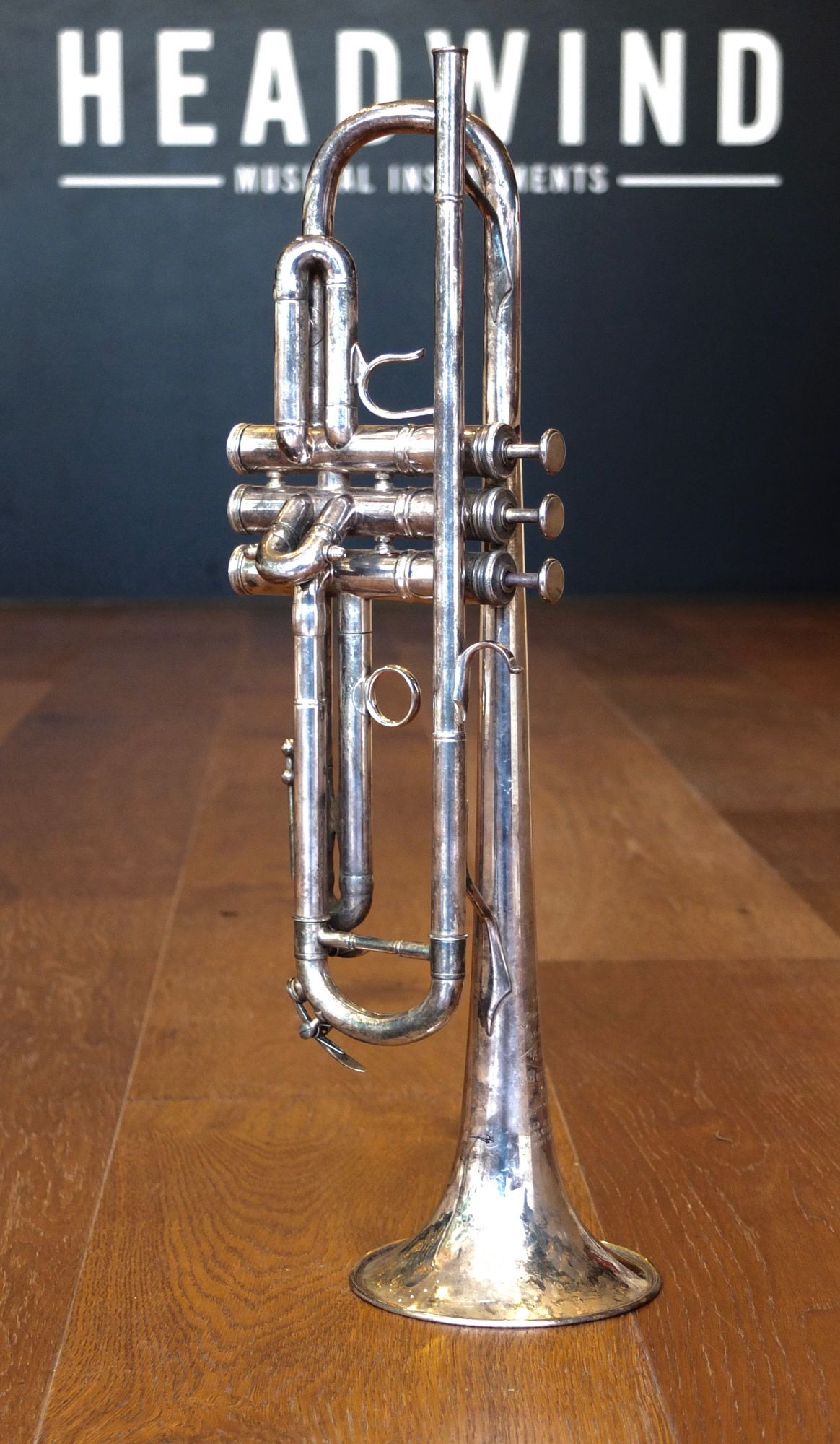 It's not unusual for someone to drop off a load of instruments that used to belong to a relative but have been in storage since they passed away. However, it's not very often that the relative in question turns out to be Humphrey Lyttelton! And that's exactly what happened the other day when the late, great Lyttelton's son dropped off a bunch of his father's old horns for repair.
The horns themselves were nothing out of the ordinary, among a few pro Yamaha's an F.Besson Meha by Kanstul was probably the most interesting. But it's just amazing to hold any instrument when you know that it belonged to someone who contributed so much to the musical world, and the Jazz community in particular.
For those of you who aren't as familiar as you should be with Lyttelton's life, he was first and foremost a Jazz trumpeter from the 40s onwards, but was more recently known for his formidable career as a BBC radio broadcaster on Radio 2 (The Best Of Jazz) and Radio 4 (I'm Sorry I haven't a Clue).