Lupifaro Platinum Baritone Saxophone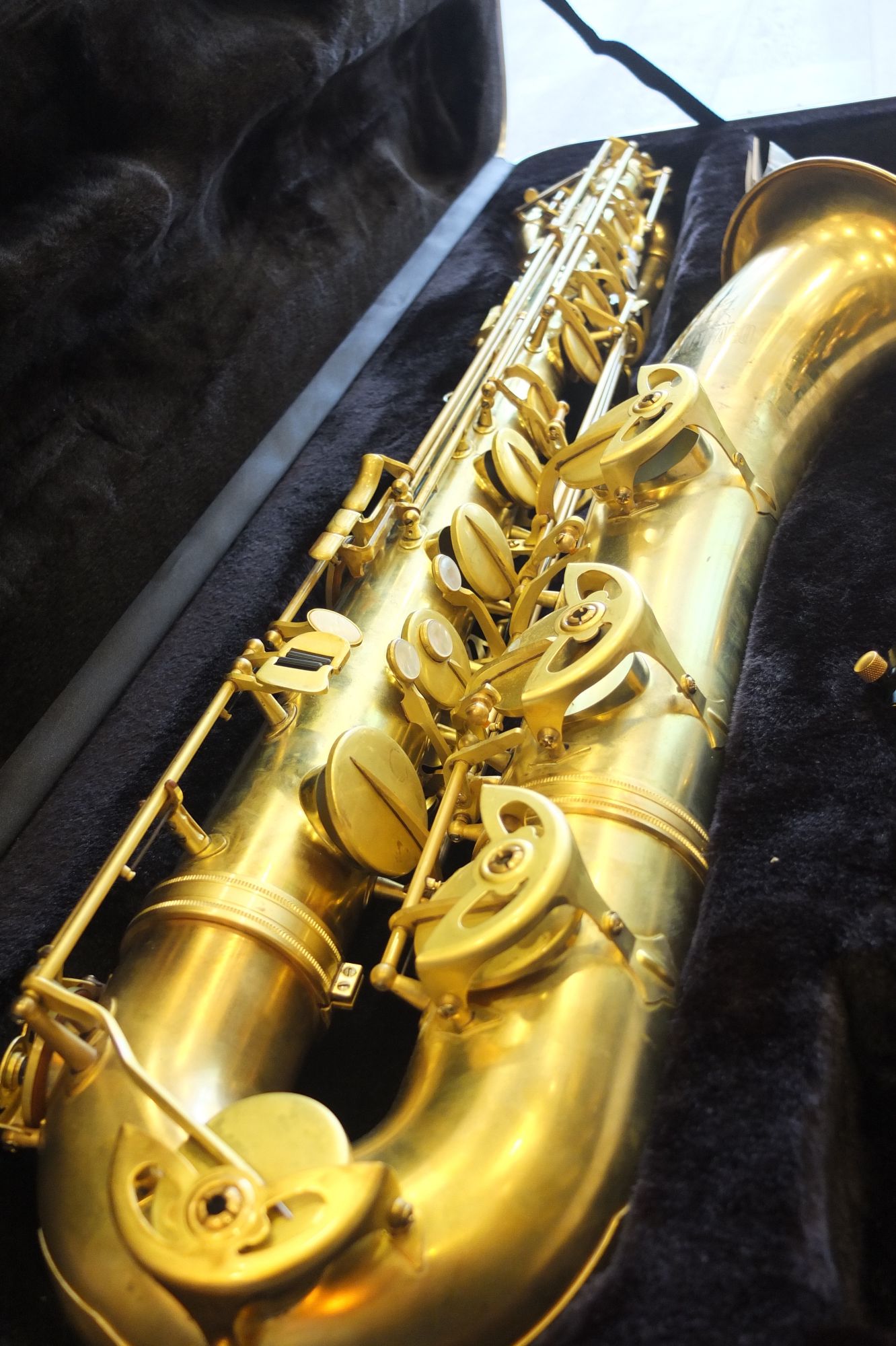 This week we've had the pleasure of testing out the Lupifaro Platinum Baritone Saxophone, hand made by the Italian heavyweights who've already created a good reputation among the pro sax world with their existing Platinum range.
(Check out the Lupifaro Platinum Tenor Saxophone )
The first thing we noticed when the baritone turned up at our Bristol shop was the finish, it's un-lacuqered with visible finishing marks so this thing looks seriously cool, you could describe it as Industrious, earthy... almost analogue. I'll do my best to not let this turn into a wine review.
The next thing to comment on is the set-up, the ergonomics are great and key position is perfect for average size hands (insert Trump joke). The build quality is solid, and the set-up straight out of the box was bang on, those Italians definitely know their spring hooks from their pad slicks. You really get the feeling with this sax that it is truly hand built, there is a lot of attention to detail, cosmetically and mechanically which make it a very wel thought out instrument. It really does strike me as a work horse, and I'd bet good money that it will outlive me and anyone reading this blog.
Next thing, the sound…
So okay, at £7,500 this is a pretty expensive Baritone Saxophone and it doesn't have a low A. But nobody will care that you can only go down to Bb because that Bb sounds AMAZING! The tuning is spot on (because there's no high F#?!) and the tone, wow! full bodied ….like an aged Merlot? rich….like a rustic Malbec? Seriously though, this horn is a baritone sax player's dream, it's full of character, responsive top to bottom and meatier than a butchers dustbin.
So if you have a bit of cash to spend and a penchant for big horns then you should definitely consider the Lupifaro Platinum Baritone Saxophone. Either that or you spend the same money on a small vineyard in Italy, in which case I'm available for freelance copywriting.
Come and check out the Lupifaro Platinum Baritone Saxophone at Bristol's only Saxophone specialist store
19 Zetland Rd, Brisol, BS6 7AH or call us on 0117 907 0493