Pan America, is it all just a conn?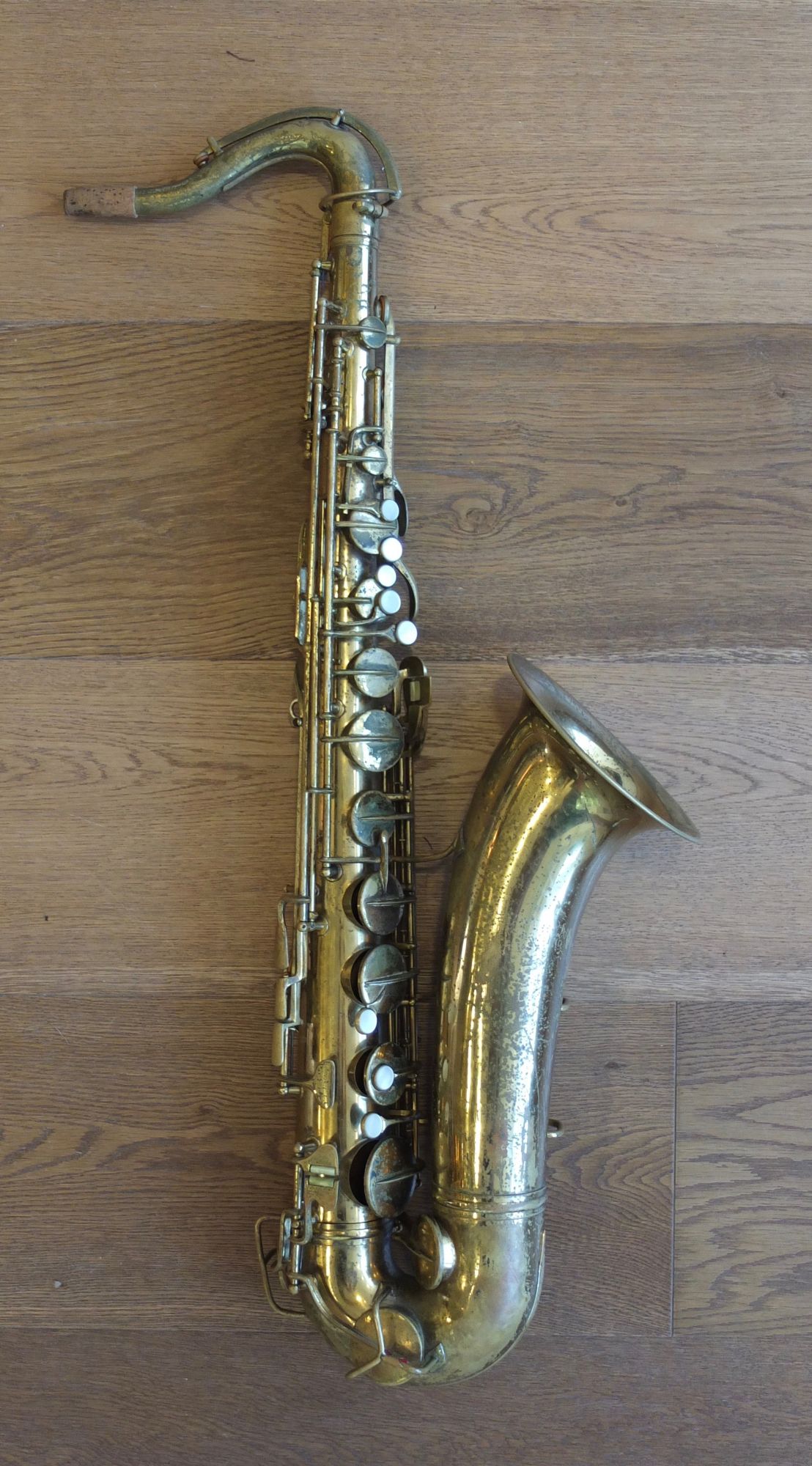 To be honest, I wasn't 100% sure what this was at first, some of the keywork reminded me of 'The Martin' but the key-guards and some of the smaller details stank of Conn, after a bit of squinting I made out 'Pan-America' on the bell. This is the first one I've encountered to be honest, but I've heard some good things about them, (If I'm not mistaken I think Alex Garnett plays one!?)
Pan-America was a student line of horns made by Conn from 1920 right through until the mid 50s. From what I can find out this model produced in 1952 dubbed the 60M is essentially a 10M body with budget keywork ("of course, the grub screws on the pillars…. 10M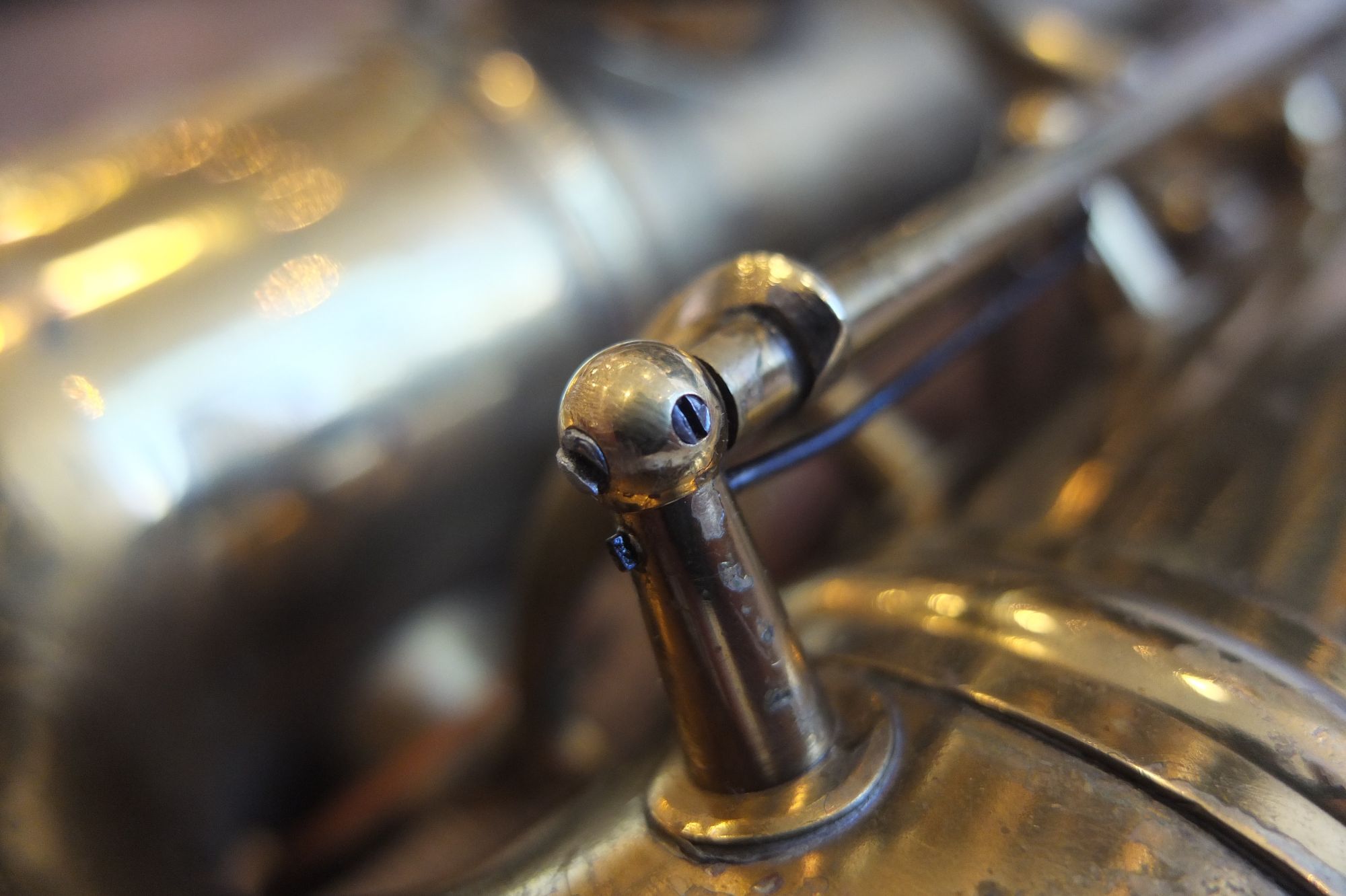 giveaway, how did I not see that!"). So you don't have to do much googling to find out that people really rate these horns, far more so than some of the subsequent student Conn lines, these Pan Americas have become somewhat of a collectors item and often referred to as the 'poor man's 10M'…!
To be fair, it's not the most comfortable sax to play if you're used to a modern horn but the same can be said for all 'pre-BA' Selmers, Martins, Bueschers and any 10M/30M/6M to some extent. The sound… is just like a 10M, I played this back to back with a 10M and a 30M and it had the same big sassy 'my milkshake brings all the boys to the yard' kind of sound that's synonymous with vintage large bore saxophones.
Considering it's age it's not in a bad shape, there's a few bumps in the bow, the crook has been patched up and the lacquer is about 50/50…but it blows a treat, and considering it was made around the time that Bird was still gigging - that's not bad at all! I only hope I'll be in as good shape at the age of 65.
So if you want the sound of a 10M but you've spent all your pesetas on Dexter Gordon records, then this old girl, at only £700, might just be the diamond in the rough that you've been looking for.
Click here for the full listing of this instrument