The Missing Link?!
When someone mentions 'Florida Links' you'll find tenor sax players getting a bit dribbly in the mouth department. I was no different when I stumbled across 3 of the most desirable models of Otto Link ever made in the case of an old YTS62 which a customer had inherited from his late uncle.
If you're reading this, I almost certainly don't need to explain what a Florida link is. But just in case you don't, I'll briefly explain. Otto Links were initially made in New York. The factory later moved to Florida, and finally to Elkhart where they are still made today. Some of the most sought after models of Otto Link were made during the 'Florida' period of production.
For those of you who speak fluent 'Link' the three mouthpieces are a 1950s 'non USA' 8* STM Tenor, a 1960s 10* STM Tenor and a 1950s 8* Tone Edge Tenor.
I first had a blow on the 50s 8*, and was utterly disappointed with a fairly average to thin tone but a crude suction test showed that it wasn't sealing properly and that a fresh facing was probably in order, so that was that for now.
Then I tried the 10. Now I think you'll agree that a 10 tip opening is enough to make even the toughest embouchure blush so I wasn't expecting an easy ride. I was shocked to find that it blew really easily, nothing like 10*s I've tried before and it sounded AMAZING! Maybe I've found the perfect combination of tip opening, facing length / curve, reed strength…bla bla, maybe it's my new gluten free diet and all that planking I've been doing ….turns out it was neither.
The third mouthpiece was a sonically exceptional example of a link slant, but from the bite marks on the beak you'd think the previous owner was a horse, so repair work was needed to even up the bite area.
At this point I've got three Florida Links, two of which need fairly serious repair work and one which seems to defy physics and could be the Link we've all been looking for!
So... who you gonna call?
Ed Pillinger. Obviously.
If you've made it this far into this story there's a good chance you've heard of Ed Pillinger. If you haven't: Ed is a renowned master craftsman based in London who specialises in manufacturing, restoring and reproducing saxophone and clarinet mouthpieces.
After consulting with the owner of the mouthpieces who agreed to us having them restored then sold on his behalf, I got in touch with Ed and sent up the three Links.
It turns out the planking hasn't made me harder, Ed measured the tip opening of the 1960s 10 as 2.95mms which makes it just over an 8* *Duh duh duuuuuh* So it looks like either the original owner sent it back to Otto Link for a free refacing (apparently common back then) or it had at some point made it's way on to the bench of a master re-facer. Either way this thing is a complete monster so Ed suggested just improving the bite plate and then leaving it as it is.
Being as it is such a good blower, we agreed that Ed would make a copy. He suggested doing this by combining the winning facing measurements of our so called '10' with a blank from a reproduction of a cherished 50s Link Ed made a while back for a world renowned Tenor sax player who I'm not sure if I can mention by name, so we'll call him 'Shandy Eppard'.
The 1950s 8*, was actually a 9 once measured and a rough one at that. I took Ed's expert guidance and had it re-faced to a fresh 'true 8*'. The ebonite slant was checked in for a quick manicure, simply to address the teeth marks.
Fast forward a few weeks and a package turns up with the three vintage mouthpieces and our new repro. Hold all my calls.
"Please tell us what you thought of them" …..Ok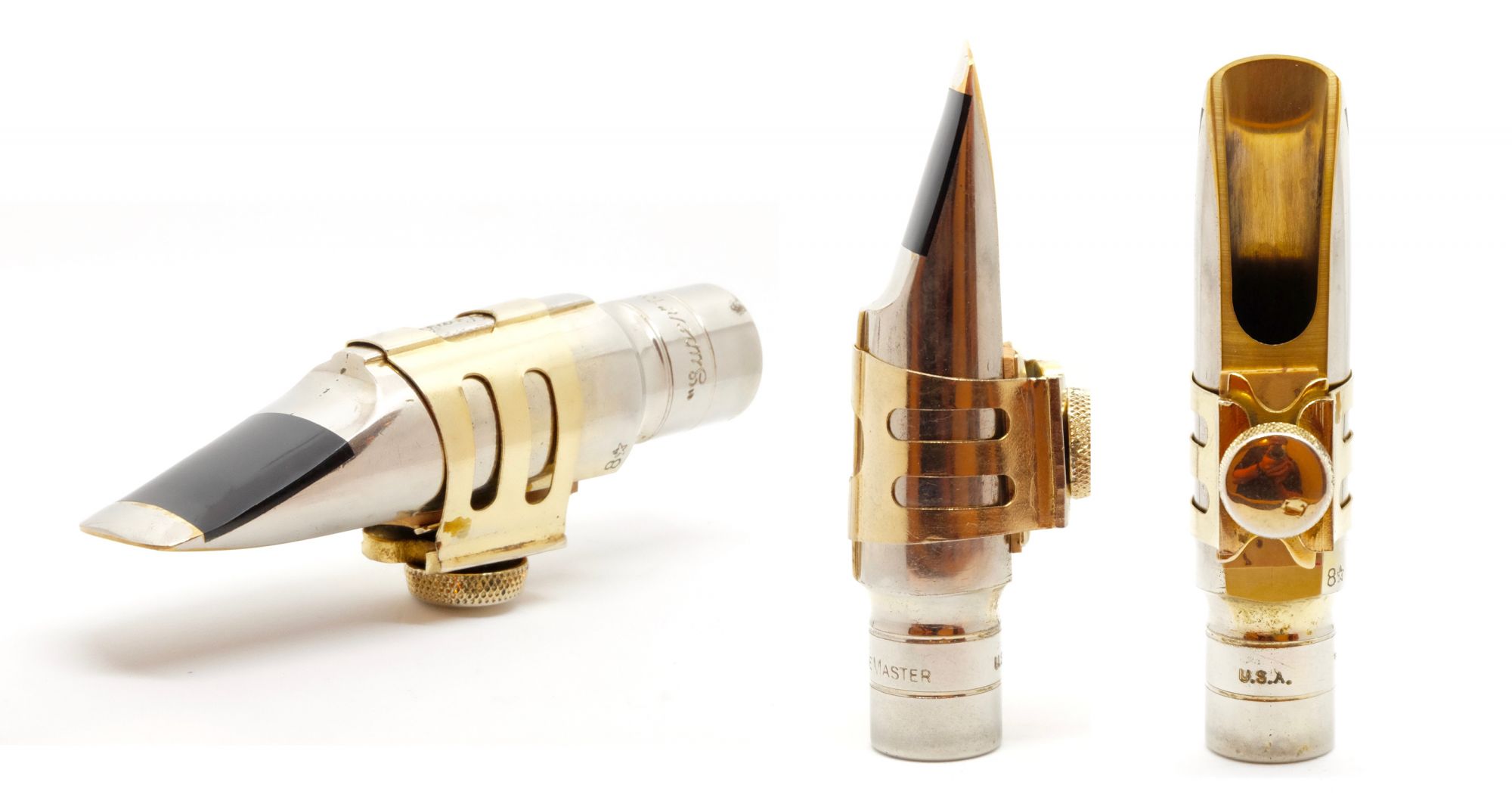 The now true 8* STM, was the ugly duckling of the group. Turns out, as per the tale, to be a beauty. With it's new facelift, it blows like a dream. A big warm bear-hug of sound with plenty of kick where you need it, kind of like a Diesel car…..but a 3 litre turbo Diesel.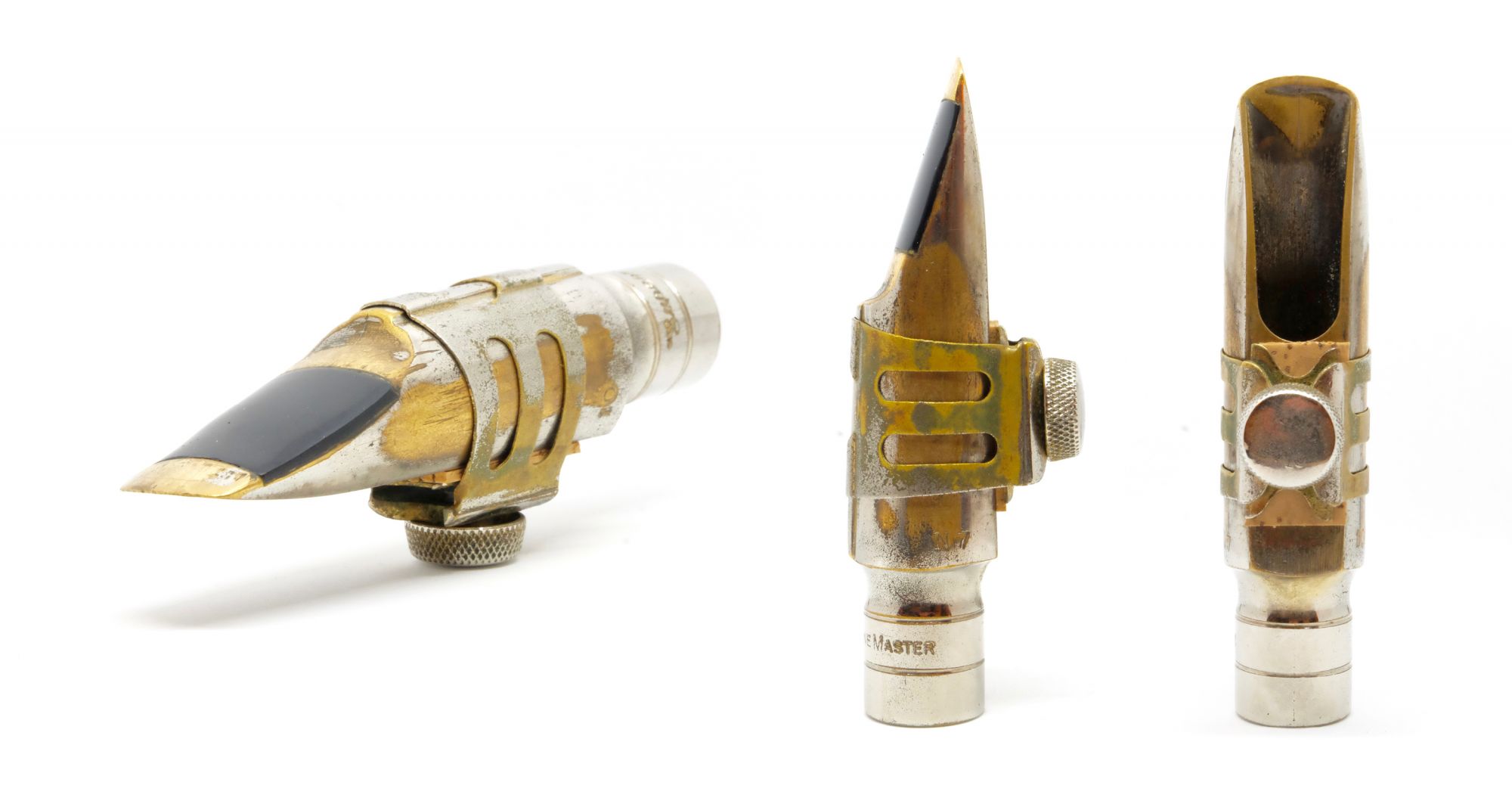 The "10" (now established as a 2.95mm '8**') is by automotive comparison a V8, total petrol head, potential bully, but with TOOOOONE, it's quite the Brian Blessed of mouthpieces. I've heard that links of this era are notoriously ballsy due to the slightly higher baffle, but Otto Link's manufacturing 'consistency' was such that I'm sure there were the occasional rocket amongst every era of link, either way I reckon this one is something special. Tasting notes would read something like: really free blowing and responsive but underpinned by an autumnal sizzle, packs a punch under pressure ...or something equally daft.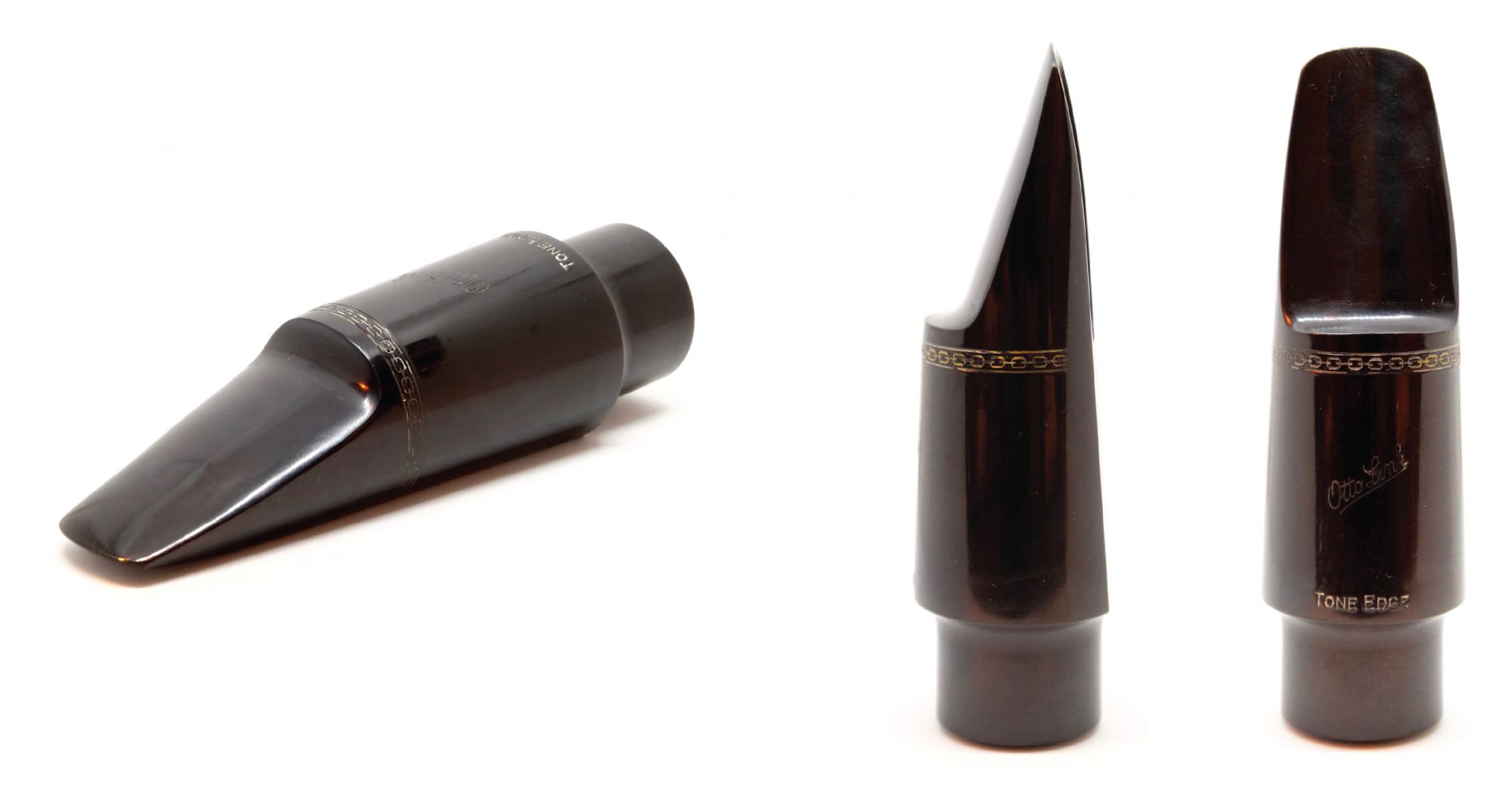 The Tone Edge with it's shiny new beak is practically box fresh and blows a treat as ever. I'm more into metal so I'm probably not the best one to judge, but Pratty rocks a Tone Edge and he reckons it's a banger. Come try it for yourself!
So now for the main attraction. Made from Ed's eye catching 'bronzite' (a mix of ebonite and copper) this reproduction is almost identical externally to a 50s link, but with Ed's signature brass shank, mega swish. Despite having the same facing as the "10 that's not a 10" the internal dimensions are from a different 50s link which I've never played, but the combination works a treat, really sweet focused tone and very responsive at the bottom.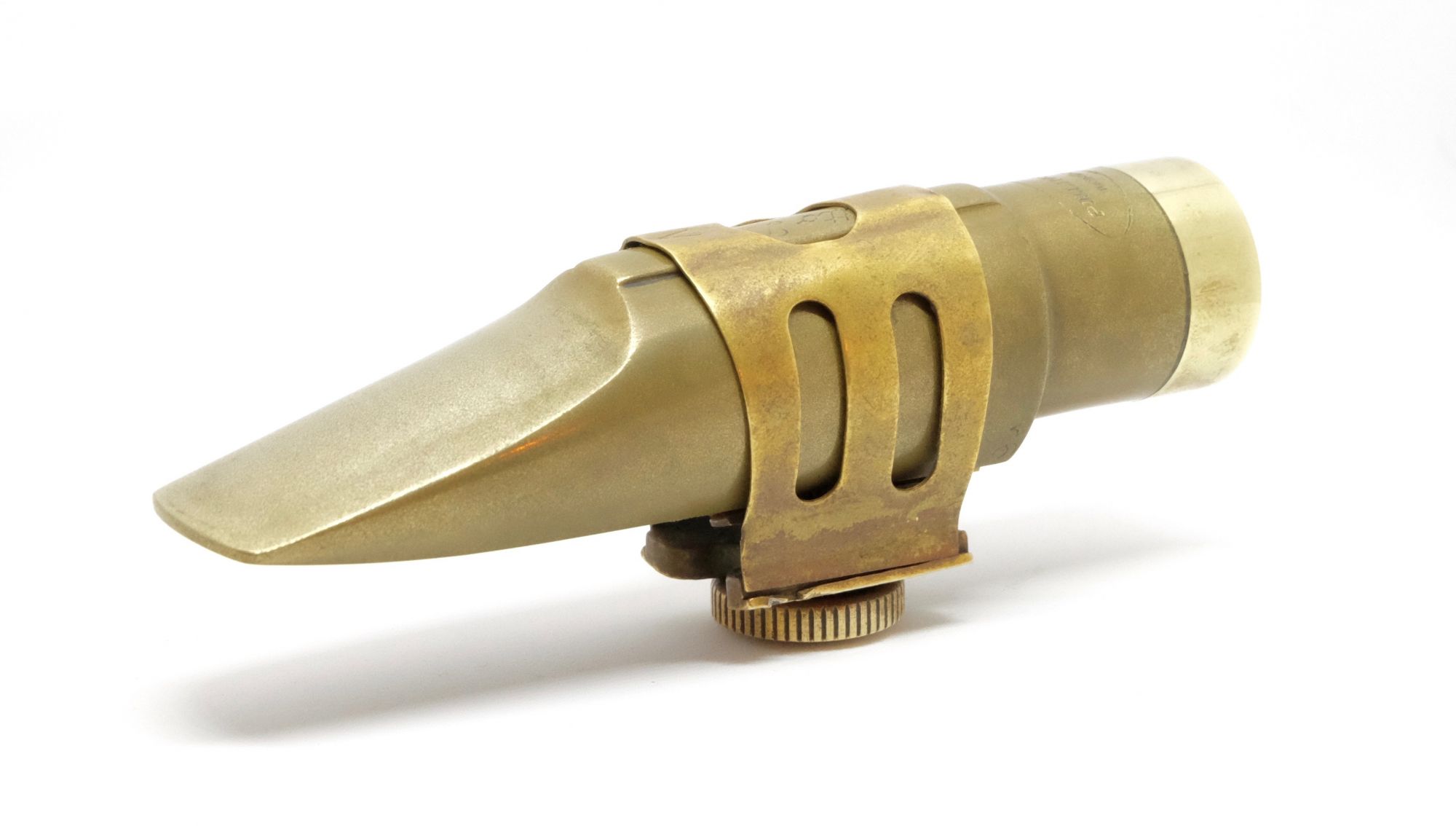 I'm afraid you'll never get to play this mouthpiece, because I'm keeping it for myself! Muahahahaha. But we'll get some more copies made for your personal blowing pleasure, maybe some with a few tweaks / variations? ….fit a turbo, fancy alloys etc. #watchthisspace
If you simply must have one of these mouthpieces, you can see their full listings here: