Trouble in Japan?
If your considering splashing some serious cash on a pro Yamaha Alto you may well be slightly confused by what's on offer.
Instead of regurgitating the technical specification, or towing the official Yamaha marketing line on each model I'll give you my crude yet honest opinion of the three main contenders in the Yamaha pro range.
Disclaimer: I'm no Alto player, but I did learn on a Yamaha alto and I've always been a fan of the Yamaha 62 (Alto & Tenor) so hopefully my findings won't be dissimilar from those of a budding alto player looking to dip their toes into the pro sax world for the first time and has taken a shine to the distinctive sound and feel of Yamaha saxophones. If you're already a blistering alto player and you want to know how the altissimo range compares when you're way up in the cosmos, this review may seem a little pedestrian.
In the blue corner we've got the YAS62, in the red corner we've got the Yamaha YAS82Z and in one of the other corners we've got the YAS875EX.
The Yamaha 62 has been one of the cornerstones of the pro sax market for longer than I've been alive, in fact they've been around longer than disco, since 1967 to be exact.
Well if the 62 is so banging why bother spending all that extra cash on an 82Z or an 875EX?!
That's an excellent question, I'm glad you asked.
Well as far as my cumbersome alto playing can tell, there are a few noticeable ways in which the 82Z and 875EX out blow the 62.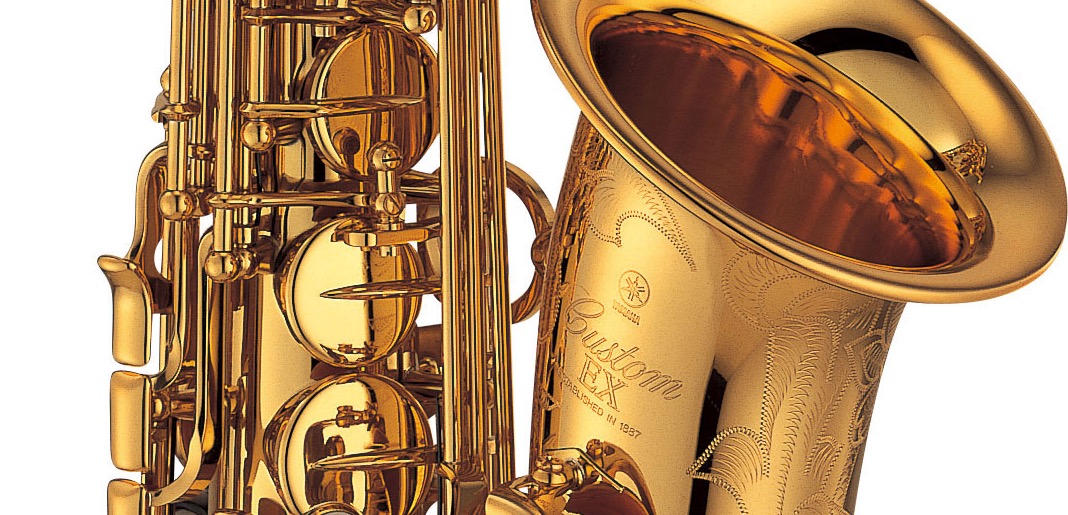 The 875EX is without a doubt the 'sweetest' sounding Yamaha Alto Saxophone available, it has a certain warmth and sophistication that I only seem to get with fancy pants french saxophones. I believe the 875EX was designed with the classical market in mind, and this makes sense when you play it, but I think it would be equally at home in the hands of a jazz player going for a soulful / angelic alto tone, dare I say it's got a bit of a Paul Desmond vibe going on?!….I daren't. Seriously though, the 875EX thrives at low volume unlike any other Yamaha I've played. From now on anyone who tells me that all Yamahas are bright is going to get an 875EX to the face (in the nicest possible way).
In contrast to the 875EX, the 82Z want's to go louder, harder, faster. It's incredibly responsive even at low volume but when you give it the big spuds it practically takes off, you should probably wear two neck straps with this sax just to hold on, it's incredible. Surely this is a go to choice for anyone with a guilty Sanborn pleasure (I know Sanborn played a mkVI but we're not talking about them….for once)

One thing the 875EX and the 82Z (otherwise known as the 'custom' range) have in common is that they share the same 'V1' neck, which is different from the 62 neck (I'll spare you the technical differences #Idontreallyknow).
Sooooo, why not just buy a 62 and a v1 crook and save over £1,000?
Excellent question, 10 points to Gryffindor.
Well, I tried the 62 with the v1 crook which does change it a bit (a bit more responsive maybe?) but in now way is it close to the Custom range. The 82Z and 875EX are not just 62s with fancy engraving and a V1 crook, they're purpose built beasts in their own right.
Maybe the Custom saxophones are better because they're lovingly hand built unlike the 62 which has some robots in the mix, or maybe it's the higher level of quality control and attention to detail that makes them superior? I think it's probably a combination of both along with some genius tweaks based on recommendations from the discerning pros who helped develop this premium range.
Just to be clear, I'm in no way saying that the YAS62 isn't a good choice, it's a sterling choice, you can't buy a better alto for under 2k in my opinion. However, if you're looking for something with a bit more personality and purpose that competes with the likes of Yanagisawa and Selmer then the custom range is exactly where you should be looking.
And if you don't believe me, here's the late, great Phil Woods banging on about the 82Z.
Much respect Phil.