Zetland Horns - A lot of sound for your pound.
Buying a relatively inexpensive horn can be a confusing experience, there are many brands to choose from which vary dramatically from great value instruments to unplayable heaps of metal.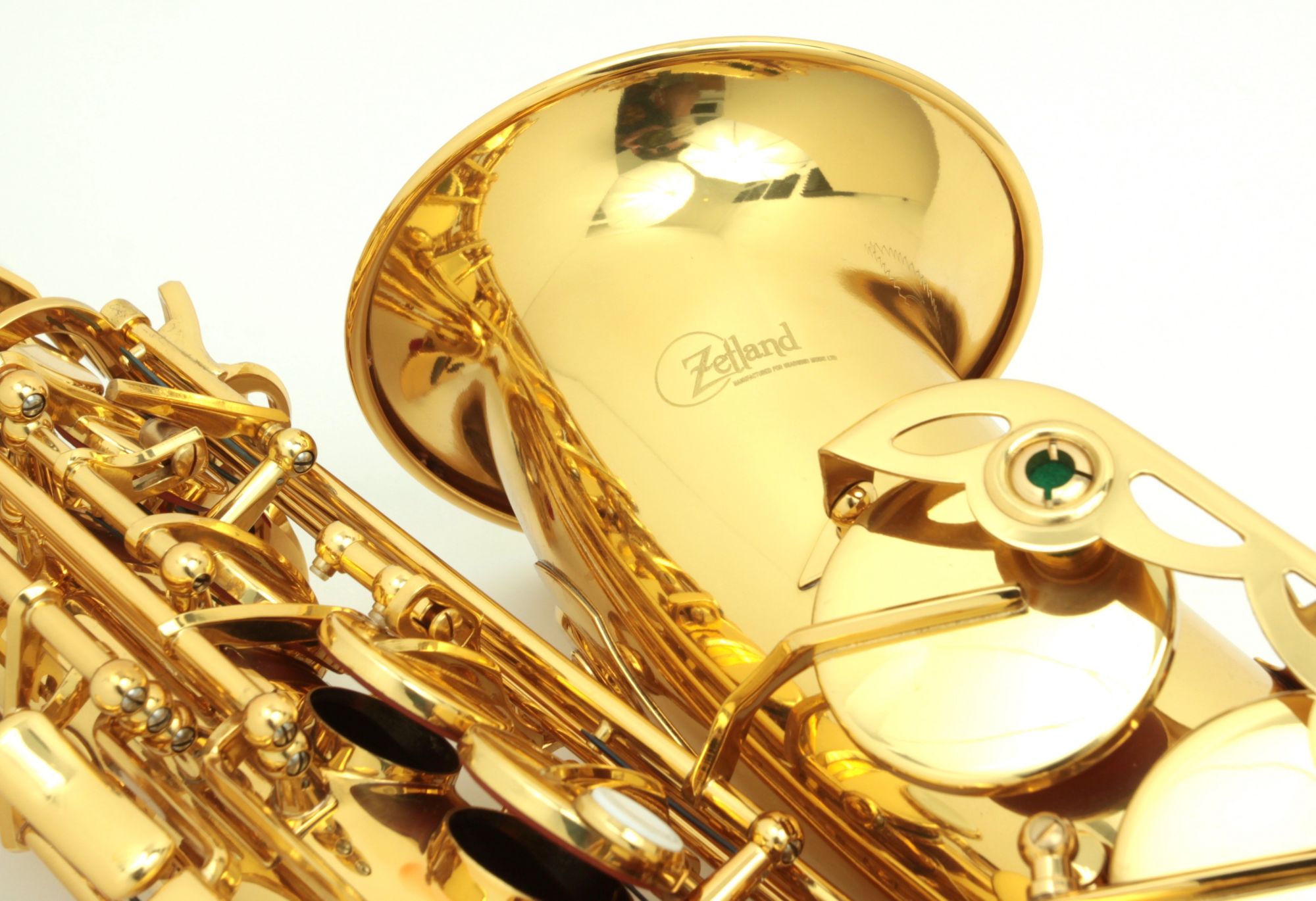 Here at Headwind Music we offer an entire range of our own 'Zetland' branded horns from soprano through to bass sourced from a reliable Chinese manufacturer. We believe these horns are the best combination of quality and affordability available on the market today.
The Zetland alto and tenor are ideal for beginners looking for a reliable horn that doesn't break the bank, with design features inspired by some of today's leading professional instruments these really are amazing value for money.

If you've already learnt to play the alto or tenor saxophone but now you're interested in trying your hand at soprano, the Zetland soprano is the perfect instrument to learn on until you can warrant a serious investment. With a solid build quality and surprisingly accurate tuning, this soprano will see you through to the point at which you are ready to invest in a professional level instrument.

The idea behind the Zetland baritone and bass saxophone was to offer a cost effective option for professional players looking for a functional yet inexpensive 'doubling' instrument, but what we found is that they are much more than that. Priced as £1,150 and £3,750 respectively, we truly believe these are the best value baritone and bass saxophones that money can buy today. They're solid, punchy and astoundingly easy to play, and when coupled with the right mouthpiece the tone is on par with most professional model instruments on the market.
But don't just take our word for it - come in and try them for yourself!
"The action and intonation felt great on the Zetland alto, not to mention how free and easy blowing it is; something made even more impressive given it was by far the cheapest horn in the shop! Cracking student sax." - Doug Cave

"The Zetland alto is an excellent value entry level instrument, ideal for beginners or as an inexpensive backup horn" - Nicholas Dover

To browse our range of Zetland horns, come and visit our showroom at 19 Zetland Rd, Brisol, BS6 7AH or call us on 0117 907 0493